The YouTube app is a useful one, great for watching videos on the go but don't you wish you could download some of those videos to watch later, when you have more time? Well, now you can with an app called Cercube.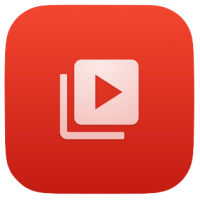 But there's a problem
To get Cercube, you need to jailbreak your iPhone or iPad, and the app will cost you too, $2.49 to be precise. Except, there is a way to get it without jailbreaking and without paying.
You read that right
Completely free, no jailbreak needed. Stay with me, and I will tell you how, but first, you'll want to know what you are getting:
Features:
A whole load of useful features:
Italian, English, German and Arabic languages supported
Full integration with YouTube app
Download your choice of video or just download the audio
Choose your download resolution
PiP supported for video playback
Share your downloads with other apps
Videos can be imported to Music or Videos app
Choose which quality to watch videos in for Wi-Fi and data
Too many more to mention
So, what's the answer?
How to Download App:

Here are the direct download links :
The answer lies in Panda Helper, a Cydia alternative that offers users completely free access to a whole load of apps, games, and Cydia tweaks.
This is so simple
Just download it onto your iOS device, open it, and search for the app. From there, download it and take full advantage of all the cool features for free.
The real deal?
The real deal is that everything, not just this app, is free to download from Panda Helper. And much of what is there is unlocked or unofficial with new features and all free to use.
Fix Untrusted Developer Error:
When you use Panda apps for the first time, you are likely to see an Untrusted Developer error. This is Apple letting you know that they don't know the developer and to make it work you need to trust it:
Open Settings > General > Profiles & Device Management
Locate the app profile, tap it and then tap Trust
Close Settings and open the app; it will work
Fix App Crashing Issue:
Because Apple doesn't consider Panda apps to be official, the app verification certificates are not signed by them. This will mean that Apple revokes the certificate after a couple of days, and your apps will crash. You could reinstall it, but a better option is to install a VPN, protecting your certificates and leaving you free to enjoy the apps in peace.
Download Cercube and tell us what you think; follow us on Facebook for more cool tricks and tips like this one.