Today we have some good news for you – a new jailbreak for iOS 12. Brought to us by Electra jailbreak team, Chimera jailbreak is the first one in some time to support the latest A12 devices and its very easy to download.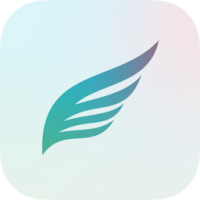 Ready?
Then let's dive in
How to Download Chimera Jailbreak:

There are two ways to install Chimera but, before you begin, check there are no iOS Firmware OTA files on your iPhone or iPad – delete them if there are, otherwise you could find yourself in a boot loop.
Method 1: Configuration Profile
For this, you need to install an unofficial installer called Panda Helper:
Download Panda Helper on your device
Open it, type Chimera in the search box
Tap the result and tap Install
Wait; when it's finished, Chimera is on your device. Tap the Jailbreak option when ready to begin the jailbreak process and install Sileo appstore ( Cydia Alternative )
Wait, there's more
Method 2: IPA File Installation
Download the Chimera IPA file on your computer
Download Cydia Impactor and open it
Connect your device and wait until it is detected
Drag the .ipa file into Cydia Impactor
Put your Apple ID/password in and wait
Cydia Impactor will load the jailbreak onto your device
Open Settings
Go to General > Profiles and tap on your Apple ID in the list
Tap on Trust and go back to your home screen
Tap Sileo or Cydia on your screen to access the jailbreak
It's that simple
Jailbreak App Features:
Supports all iOS devices on iOS 12
CoreTrust Bypass included for a safer and faster jailbreak
Sileo and Substitute for package installation and management
Stable jailbreak utility
User-friendly
Install all your tweaks, mods, apps, and more
Warning
Because Chimera is semi-untethered, you will be required to rejailbreak it when you reboot your device.
Try Chimera jailbreak and take some time to look at what else Panda Helper offers. With thousands of apps and games, you will find plenty of unofficial content and tweaks, a few Cydia tweaks and other content.
Even better, It's all free.
Let us know what you think and follow us on Facebook for more updates.