Are you confused about installing iOS .ipa files? Want to know more about Cydia Impactor? Then keep reading while we tell you everything you need to know. Cydia Impactor is the only tool that will successfully sideload .ipa files; these are for those apps that Apple will not sign, like Panda Helper third-party app installer.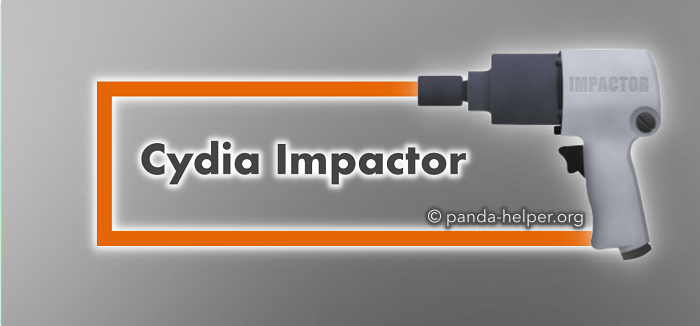 Great news – it's FREE
Really, it is FREE to use. Interested? Keep reading.
Before You Begin:
Don't go downloading Cydia Impactor before you read these important notes:
You must use your Apple ID/Password with Cydia Impactor. Don't want to use yours? Set up another free account just for Cydia Impactor
With a free Apple ID, be aware; your app certificates must be reinstalled every 7 days because they will expire.
With a paid account this won't happen for 12 months
iTunes must be up to date on your computer
Let's get down to it
Download Cydia Impactor:
The Download button will take you to the direct download links for Mac, Windows, and Linux:
How to Install .IPA Files using Cydia Impactor app :
Download Cydia Impactor using the button above
Now download the .ipa for the app you want
Connect your device to your computer
Launch the app; make sure it detects your device
Drag the .ipa file into Cydia Impactor
Click OK on the Expired Certificate warning
Type in your Apple details
Click OK and wait; the Impactor app will get the file and sign it into use
When you see the app icon, the process is complete.
Go to Settings>General>Profiles
Find and tap the app name in the list of profiles
Trust it and close Settings
Now you can use your app
It really is that simple
But there's more
Common Error Fix:
Cydia Impactor Provision.cpp Error:
This error tends to happen when you type your Apple ID in; you may see something like "provision.cpp:150 Please sign in with an app-specific password" or "your Apple ID and password were entered incorrectly".
Don't panic; this is an easy one to fix:
From your browser, go to ( apple.com )
Input the Apple details you used with the app
Tap Security > Edit > APP SPECIFIC PASSWORDS
Tap Generate Password
Type a password label and remember what it is
Tap Create and a password gets generated
Copy it to the clipboard and, when you use the app, this is the password to use.
Cydia Impactor Didn't Detect My Device:
This may be nothing to do with the app and more to do with your commuter. There are several reasons this may happen, including:
iTunes is not installed on your computer
iTunes has not been updated to the latest version
iTunes does not recognize your device
Your device is not properly connected, or you are using an unofficial cable
How to Fix:
There are five potential fixes for this; start with the first and go through until the issue is fixed:
Method 1: USB Port
It may be that the USB port you are using is not working. Check that your iPhone or iPad charges when connected. If not, use a different port. If none work, move to the next step.
Method 2: Reinstall iTunes
Remove iTunes from your computer, along with Apple Application Support and Mobile Device Support
Restart your computer
Install iTunes again
Restart your computer
The app should now detect your device
If it doesn't, on to the next method
Method 3: USB Cable
Is your USB cable working properly? If it isn't then the Impactor app will not recognize your device. Try using another cable; if it works but your device is not detected, go to the next step.
Note – Make sure you only use Apple Certified cables!
Method 4: Update Cydia Impactor
Are you using the most up to date version of Cydia Impactor?
All the software you use should be up to date; if not, it won't work correctly.
Method 5: Try Another Computer
If it still doesn't detect your iPhone or iPad, try a different laptop or desktop.
You're good to go
Give Cydia Impactor a try and see how you get on with it. It's dead simple to use and free – nothing to lose.
Follow us on Facebook for more app suggestions and tips.