You can't beat a few tunes in your ear when you want to pass the time and there are many different music streaming services to choose from. One of the fastest-growing is called Deezer and its gaining ground on the likes of Spotify very fast.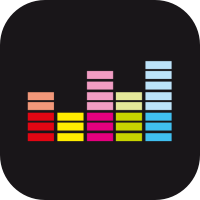 Let's dive in
What is Deezer?
A music streaming service that provides you with a cool way of listening to your favorite tunes on the go. With millions of tracks, podcasts, pre-built playlists and more to choose from, you won't be stuck for something to listen to. And there are plenty of cool features to make it easy for you.
Before we move on
Deezer offers two packages – free and Deezer Premium. The free version is OK for those who only listen occasionally but if you are a serious music fan and want more choice and more freedom, you want Deezer Premium.
What's the difference?
App Features:
With any Deezer package you get these features:
More than 56 million tracks to choose from
Tons of podcasts
Pre-built playlists
Shuffle mode lets you find your tunes easily
Choose a pre-built playlist or make one of your own
Add tracks to Favorites with one tap
Organize your tracks by genre or artist
Share music and playlists with others
A choice of radio stations
But if you want more, the Premium version offers all of that plus these extra features:
Unlimited skips
No shuffling
Offline mode – download for listening offline when you want
No irritating ads
Top-quality sound
Compatibility with Alexa, Apple Watch, Sonos sound systems, and Google Home
Deezer Flow – tell Flow what your taste is and it creates a playlist for you
But that's not all
Deezer also offers a family plan where you can have up to six accounts on one subscription and a student discount of 50% off the premium subscription price
How cool is all that!
How To Download Deezer:
Simply go to the iOS app store and find it or click the link below; when the app page opens, tap the Download button:
Don't miss out
Deezer is one of the fastest-growing music streaming apps in the world and it offers plenty of cool features, both on free and premium packages. It's a great way of listening to music as you go so go ahead, download it today and follow us on Facebook for more iOS app recommendations and reviews.
*Found a broken link? Help us by reporting it below.