Now that jailbreaking is pretty much a thing of the past, the jailbreak community is turning their attention to other ways of downloading their favorite apps and tweaks that they used to get from Cydia. Of all the content in Cydia, some apps stand out head and shoulders above the rest as being incredibly popular and one of the most downloaded is an app called iFile.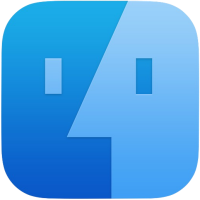 With each new update to the iOS, the chances of a new jailbreak utility shrink but we have found another way for you to download iFile; more about that in a while, first let's look into the app a bit deeper.
What is iFile App?
iFile is an iOS File Manager App, an advanced app that gives you unbridled access to your file system Given that you can do the same thing in Windows using Explorer, or on the Mac using Finder, it is a bit perplexing that Apple won't let you see your iOS file system, but iFile gives you that access as well as the ability to customize your files in multiple ways.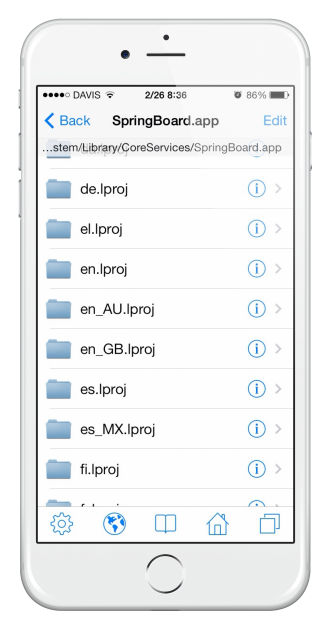 Features:
This file manager app is packed with features, far too many to mention, all of them allowing you to see and customize your files. You can see the file types on your iOS device, including:
Sound
Images
Movies
Text
PDF
HTML
Apple iWork
Web Archive
Microsoft files
Compressed file formats
Your multimedia and software files can be customized in the following ways:
Moved
Renamed
Copied and pasted
Configuration files, property lists, and text lists can be edited
.deb packages are easy to install
Compressed files can be packed and unpacked
Files can be imported directly to your iPod Library
You can also move your files in the following ways:
Upload or download using a network drive or browser with the built-in web server
Apple .dmg files can be mounted easily
Files can be added to your emails as attachments
Files can be sent to another device with the app installed, using Bluetooth
To make life easier for you, iFile is integrated with Safari Download Manager, Celeste Bluetooth File Sharing and AttachmentSaver.
How to Download:
Given that Apple doesn't allow access to the file system; you won't get this file manager app in the iOS app store. However, you can get it by downloading Panda Helper App third-party app installer onto your device. Once downloaded, simply open Panda Helper and search for the app; download it the same way you would download any app or game.
iFile always has been and always will be a popular app, and you will not find this combination of features anywhere else. The app is free; no jailbreak is needed so more people can use it, and there is nothing to lose by downloading it.
Don't forget to let us know how you get on with this app and follow us on Facebook for more news and updates.