At one time, console games were all the rage, and we had some great ones from the Nintendo stable – Mario Bros, Legend of Zelda, Mario Kart, Pokémon, Donkey Kong and many more. For a while, the games seemed to fall out of popularity as people moved to mobile devices and started downloading their games from their mobile app stores. Then we got the emulators in Cydia. These allowed us to play those games right there on our iOS devices, but we lost the option again when Cydia stopped being updated for all users. Now we have iNDS, an emulator app that does not require jailbreak, will work on any iOS device from iOS 7 upwards and gives us back a choice of thousands of Nintendo games.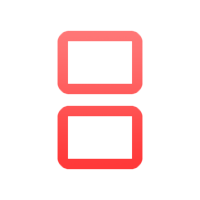 How to Download iNDS:
First, you will not find iNDS in the iOS app store. Apple does not agree with this type of app and has forbidden it from being hosted. Second, you will need to download an external app installer to get the emulator onto your device, an installer called Panda Helper. Third, iNDS is Very Safe to Use; here's how to get it.
Download Panda Helper app onto your device
Tap the app icon on your home screen to open the installer
Tap Apps > Panda Helper Apps
Go to the search box and type the app name you want to download

When the search result loads, tap it
Tap on Install and wait; when the installation has finished the icon will be placed on the home screen
Tap on the icon to start using the emulator to play Nintendo games on your device.
Alternative Emulators:

There are other games emulator apps that you can try to have a look at some of these:
Games emulators were always very popular in Cydia because they were the only way to play console games on our devices. The iPhone and the iPad were not designed to play these games, but the emulators provided the tools we needed.
iNDS is one of the more downloaded emulators because it offers so much access to so many games for free and Panda Helper also contains other content that might be worth a look.
Download the emulator and tell us what games you are playing with it. As the app is constantly being updated with new content, follow us on Facebook to be notified of new developments.