Are you looking for a fun way of touching base with your family or friends? Are you away on your travels or holidays and want to share your snaps? Running a business and want a great advertising platform? Instagram is the only app you need.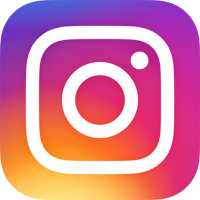 And the best news?
It is completely free
What is Instagram?
Instagram offers 1.5 billion monthly users, a whole host of cool features. It is the very best way of sharing moments in your life, either photos or videos, with the people who follow you. Or you can use it as a platform for advertising your business, connect with other businesses, and so much more.
Let's dive in
App Features:
Sign up to a free Instagram account and take advantage of all this:
Free to download and use – no in-app purchases
User-friendly app interface
Connect with people in an instant
Use it as a business advertising platform
Share special moments
Add 24-hour videos and photos to your Story – they disappear after one day
Use creative tools to add features to your photos
Keep in touch – Start Fun or Direct Messaging
Watch IGTV to see longer videos
Add videos and photos to your timeline that you want to see on your profile
Explore feature helps you find people with common interests
Connect with businesses and brands
Find cool products
Lots more
We're not done yet
How to Download Instagram:
This is so easy – because the Instagram app is an official one, you only need to head to the iOS app store on your device and find it or just tap on the link below and go directly to the app. From there, just hit the Download button
Easy as that
Your turn
Whether you are running a business and need a promotion tool or you just want an easy and fun way to connect with people, Instagram is the best app. And you can even use it to do your own shopping and connect with brands to get insights on what's coming up.
You really don't have anything to lose by trying because Instagram is totally free so give it a go today. Download it onto your device, set up an account in seconds, and start using the number one media sharing app in the world.
Do tell us what your thoughts are on the app and follow us on Facebook so we can send you more cool recommendations and breaking news.
*Found a broken link? Help us by reporting it below.