Are you a fan of Zombie games? Love playing post-apocalyptic games on your mobile? Then you should try one of the top-rated MMORPG games, Last Day on Earth.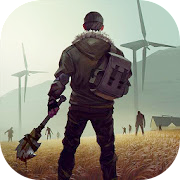 The best news?
It's free
What's the story?
What is Last Day on Earth?
Last Day on Earth is an MMORPG game, third-person, where you take on the character of an apocalypse survivor. Your goal – survival. The means – any way you can. This is a game of strategy, a game where you do what it takes to survive against the zombies and against marauding players who want to steal your resources.
Let's delve in
Game Features:
With Last Day on Earth, you are getting a cool game with loads of neat features:
Build a home – use an empty one you find or build from scratch
Shore up your home against the attack and set traps
Hunt for food
Search for resources – minerals, food, hemp, wood, stone, and more
Create weapons out of what you find and build other useful resources
Visit and forage through hundreds of locations
Find transport or make your own
Interact with players
Save others from attack
Destroy the zombies however you can
This is cool!
How to Download Last Day on Earth:
Downloading Last Day on Earth couldn't be any simpler. All you need to do is open your app store, find it and download it or click the direct link below and then tap Download on the app page:
As simple as that
But
Last Day on Earth is free to download and use but there are in-app purchases that give you access to resources you can't get any other way. While it may not be a problem for you, if your kids use your device too, you might want to consider disabling in-app purchases altogether. That's easy to do – open iOS Settings > Screen Time and then tap on Content & Privacy. From there, you can set all sorts of privacy settings, including disabling in-app purchases.
Don't miss out
Last Day on Earth is one of the best post-apocalyptic, zombie games in the world and is certainly one of the most popular. You don't have to pay out any real money if you don't want to, you can still enjoy the game for free. Download it today, tell us what you think of it and follow us on Facebook for all that latest news and app tips.
*Found a broken link? Help us by reporting it below.