Looking for an easy way to listen to music on your iPhone iPad or iPod Touch? Have you tried Spotify? You can use the app for free or you can opt for a paid subscription and we'll tell you what both offer.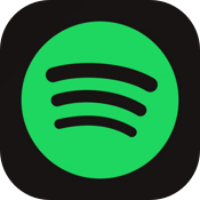 Let's dive in
What is Spotify?
Spotify is the number one music streaming app in the world, giving you an easy way to listen to your choice of music, where you want when you want. It offers single tracks, albums, podcasts and more and is packed with cool features.
What do you get?
App Features:
Spotify offers a choice of plans, both with their own features:
Spotify Free:
Over 40 million tunes to choose from – no new releases for 2 weeks after release
Search facility lets you find any artists, track or album and listen for free
Make your own playlists and share them with others
Get personal recommendations based on your listening choices
Choose from hundreds of ready-made playlists
Control your music from your Apple iWatch
Shuffle mode
Ad-supported
All for free
But there is another option
Spotify Premium – $9.99 per month
On a premium account, you get all of that and a few extras including:
All the latest releases immediately
Play any tune, on any device
Ad-free
Offline mode
Far better sound quality
It gets better
Spotify also offers two other options:
A family plan with the premium features – up to 6 accounts for $14.99 per month
A student plan – premium plan at half-price, just $4.99 per month
How cool is all that!
Wait. There's more
How to Download Spotify:
All you need is the iOS app store. Simply open it, search for Spotify and download the official app t your device. Alternative, click on the direct link below and tap Download when the app page opens:
It's that simple
If you haven't tried it yet, take advantage of a great offer. Right now, Spotify is offering a 3-month free trial of Spotify Premium, one of the most generous trials ever offered.
It doesn't get better than that
Download Spotify today and sign up for a free Premium trial. Take full advantage of all the cool features on offer and, even if you opt not to continue after the trial, you'll still be getting a great streaming app. Don't forget to tell us how you get on with Spotify and follow us on Facebook for more tips and news.
*Found a broken link? Help us by reporting it below.