Screen recorders will never go out of fashion, and some are better than others. AirShou is one of the best because it offers so many useful features, it does not require a jailbreak, and it is completely free. As well as offering Full HD recording, and stereo sound, it also offers a simple interface with one-touch recording, and it works on all iOS devices.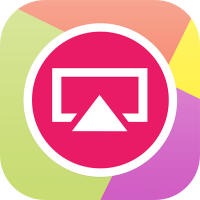 How to Download:

Although it used to be a Cydia app, AirShou can now only be downloaded in one way – through Panda Helper app installer and here are the steps to follow:
Download Panda Helper onto your iPhone or iPad
Open it on your device and run a search for the app using the Search bar or tap on the link above
Tap Install and wait; once installed, just tap the icon, and you can start recording anything you want on your screen
Alternatives Screen Recorders:
There are other screen recorders besides AirShou so have a look at these if you want different features:
iOS Built-In ( No App Required )
CoolPixel App
EveryCord
Vidiyu
Fix Untrusted Developer Error:
The untrusted developer error is common with custom apps like Panda Helper and is just one way that Apple says they don't want you to use it unofficial content. You can fix this though; just follow these steps:
Open Settings on your device and go to General
Go to Profiles and look for the Panda Helper profile
Tap it, trust it and close Settings
Now Panda Helper will work, and you can continue downloading the screen recorder app.
AirShou is a great screen recorder, offering excellent features. You don't need to jailbreak, anyone can use it on any iOS device on iOS 7 or higher, and it is entirely free to use. Give it a go, let us know your thoughts and follow us on Facebook for all the up to date developments.