The Nintendo range of consoles is one of the most well-known games consoles of all time and the Gameboy is undoubtedly the most popular. It offers some fantastic games, like Pokémon, Mario Kart, and many others. With GBA4iOS games emulator, you can now play all these games on your iPhone or iPad for free.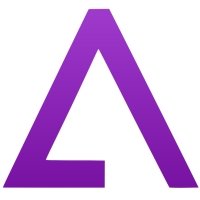 We used to be able to download it from the app store but Apple soon patched up the exploit, leaving us with just one way to download the emulator – an unofficial app called Panda Helper.
Download The Emulator:
Choose one of the following methods:
Method 1: iOS
Download Panda Helper to your device
Launch it, tap on Apps and search for GBA4iOS. Alternatively, tap the big download button above
Tap on Install and when the installation has finished, the emulator is ready for you to use.
Method 2: IPA Download
Download the GBA4iOS IPA file by tapping the above button
Download the Cydia Impactor app to your computer
Now follow the instructions linked to sideload the app to your device
Alternatives Emulators:
While this may be one of the best emulators, there are others that you can try too:
Fix Untrusted Developer Error:
When you see this error, it is Apple's way of saying that they do not trust the developer and it is a way for them to prevent you from using the app. It is very easy to fix though; you just need to trust the developer and here's how:
Open your iOS settings app
Tap on General > Profiles and trust the relevant app profile
Close Settings and the emulator will now work without any errors
The games emulators have always been popular. At one time, Cydia was the only place to get them and they are the only way of playing console games on our iOS devices. The emulators cover all kinds of game consoles and with this one, you get to play all your favorite Gameboy games once again, this time without having to jailbreak your iPhone or iPad first.
Download GBA4iOS to your device today, using Panda Helper, and tell us what you think. If you come up against any issues with it please let us know so we can try to fix them and follow us on Facebook so we can keep you updated.