GTA Vice City is the ultimate in adventure and entertainment.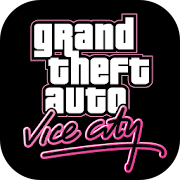 A best-selling game from the GTA stable, Vice City provides players with everything they need for hours of gaming.
What is GTA Vice City?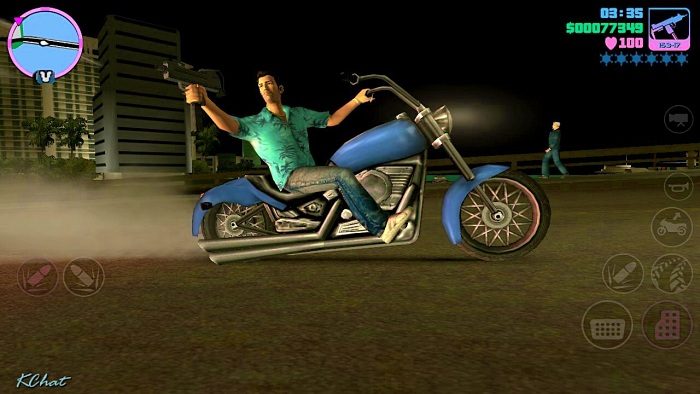 GTA Vice City is one of the GTA games and was released in 2002. The second game in the 3D Universe, it is open-world gaming at its best, played in the third-person and with a huge range of features. Set in Florida in the fictional Vice City in 1986, the game surrounds the fortunes, or misfortunes, of Tommy Vercetti. It was developed by Rockstar North and follows on from the previous game, Vice City Stories, charting Tommy's rise to become the number one criminal in the city.
GTA Vice City Features:
GTA Vice City is an action-packed game with loads of cool features:
High-resolution graphics, great lighting effects, and more
New targeting and firing options
Custom controls
Customize your game layout
Open world-gaming
Support for saving your game in the cloud
Hours of entertainment
Adjust your graphics
Support for MoGA wireless controllers and some USB gamepads
More than 80 vehicles to choose from or navigate the city on foot
Choose from luxury cars, sports or classic cars, motorbikes, motorhomes, and more
Modify your vehicles and character
Many more features
GTA Vice City costs $4.99 to purchase for mobile, but that's all you will have to pay. The game doesn't offer in-app purchases, and everything you need to play the game is freely available – you just have to earn the game dollars you need along the way.
How to Download GTA Vice City:
GTA Vice City has been downloaded more than a million times onto mobile devices the world over and you can easily join them by following these simple steps. Click on the download buttons below.
GTA Vice City is undoubtedly one of the most popular GTA games to be released and is also one of the most downloaded adventure games of all times. Players take ont eh persona of Tommy Vercetti and play as his character as he pushes his way to become the most feared criminal. As an open-world game, players can wander or drive wherever they like in the city, enter buildings, talk to people, and much more, and how you play dictates the direction the game takes. Come join millions of other players as they battle to be the best criminal boss in Vice City. Download GTA Vice City onto your device today and immerse yourself in a fully featured, tense adventure story.