HappyMod is a brand new platform for Android users to download unlimited android app and game "MOD" apk files.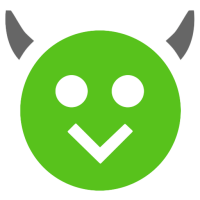 Right now Happy Mod contains over 30,000+ android mods for download, and more are being added daily.
How to Install HappyMod APK:
You won't find HappyMod in the official app store, but you can download the APK file straight to your device. This is relatively simple to do, so long as you follow the steps exactly as written:
Before downloading, you need to allow unofficial content on your device. To do that open your Settings app
Go to your Security settings and enable Unknown Sources
Now download the HappyMod .apk file onto your device from the link above. A security prompt will appear; ignore this and tap OK
Open your Downloads folder and tap the APK file to start the installation
Wait and, when it's done, the HappyMod icon will be on your home page
It's that simple
How to Use HappyMod:
Note: Happy Mod does not develop the mods themselves; instead, they simply gather them from the Internet into one place. Users can even request new mods to be added in the comments section below.
When you open HappyMod, you will see that it looks much like an android marketplace, a basic app store where all the apps, games, and tools are sorted into categories. Simply choose the file you want and tap to download it. There is also a separate window that shows recent additions to the HappyMod catalog – if you request an app, this is where you will find it.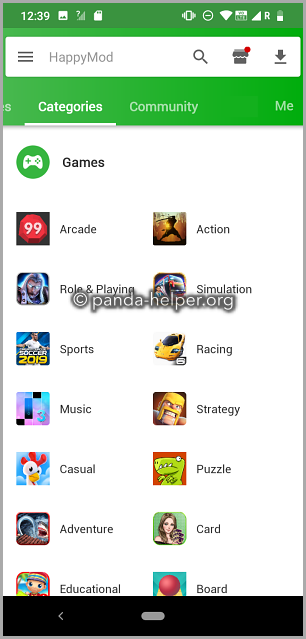 Wait, there's more
Top Modded Games:
Clash of Clans
Clash Royale
Critical Ops
Brawl Stars
Minecraft
How Does HappyMod Work?
HappyMod is a community-run app offering thousands of Android Mod apk files.
Both app editors and users can upload the latest mods to HappyMod
Millions of users comment on the downloaded mods to help us find the best ones
Every mod is tested before being uploaded into the HappyMod catalog
We're not done yet
App Features:
HappyMod is packed with useful features:
Latest Game Mods – There are plenty of modded games in HappyMod
Fast and Safe – all apps are put through a virus scan before being uploaded to ensure they are safe and, when you do download them you can take advantage of the super-fast download speeds
Support for Multiple Languages – HappyMod APK supports several languages, including English, Indonesian, Spanish, Russian, Portuguese, Arabic, Vietnamese, Italian, German, Thai, both simplified and traditional Chinese, French, and Romanian
Stop/Start – you can stop and start the APK download whenever you want
Got questions?
Then read on for the answers
Frequently Asked Questions:
These are the most common questions asked about HappyMod:
What is HappyMod?
HappyMod is an app store, packed with thousands of working, safe Android mods. It is a community-driven app, with users uploading mods for others to try, and millions of users downloading mods and commenting on whether they work or not. HappyMod uses these comments to determine which are the best mods for people to download and use. Check out the ( infographic ) below.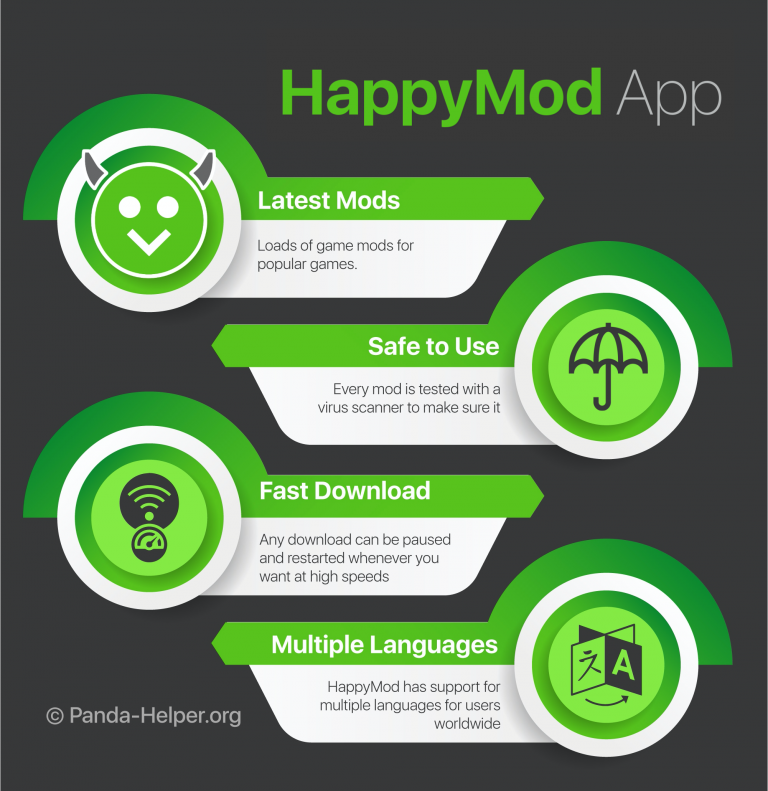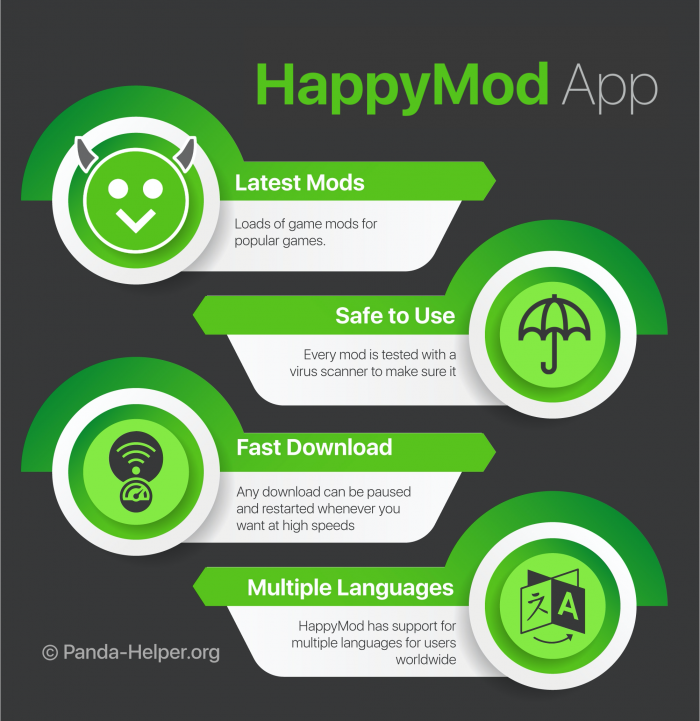 Why Should I Use Happy Mod?
Because it is the best source of modded Android apps and games, it offers high-speed downloads for large files, and you can request apps and, once your modded app has been released, you will be notified. Lastly, it has a huge, active community that is willing to help and provide assistance and new mods for you to try.
Is Happy Mod Safe to Use?
100% safe. Before any mod is allowed into the catalog, it is fully tested, put through a virus scan, and has to be approved. Therefore, any mod you download via Happy Mod is certified as safe to use.
Is HappyMod a Virus?
Absolutely not. The developers take great care to ensure there is nothing in HappyMod that can harm your device or your data, and the app store itself is completely safe too.
Almost done
How you Can Help to Improve HappyMod
The developers have used Artificial Intelligence – to ensure that every mod in Happy Mod is 100% working and safe. How do they do this? They provide users with mods to test, ask for their feedback on what works, what doesn't, and what needs improvement, and then those that are fully working are marked as such, giving users the best chance of getting mods that truly work. You can get involved in this by testing mods and letting the community know – don't worry, you won't be downloading anything unsafe because everything is manually tested before being uploaded.
Over to you
Can't Find your Mod?
HappyMod has thousands of mods already in it, but you can request something specific in the comments section below; as soon as we find it, we'll tell you it's been added, and you can test it for yourself.
User Ratings: