We all know that Apple is restrictive and that's why people turned to jailbreaking their iPhone's. Sadly, we don't have that option right now, but we can still play our console games on iOS devices. Where you would once need jailbreak to get a game emulator, now you can use HappyChick emulator without having to jailbreak.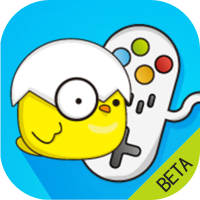 What is HappyChick?
Playing console games has never been easier than it is with HappyChick. Supporting over The, like the Nintendo, PlayStation, PPSSP and many more, HappyChick is an in-depth, feature-packed emulator that works on most devices, including Android. It is recommended that you have at least 2GB RAM on your device; otherwise, some of the games won't run very smoothly.
How to Download:
To get the emulator app onto your iPhone or iPad, you must download an external app called Panda Helper. Aside from Happy Chick, Panda Helper has loads of other useful apps so here's how to download it.
Method 1: iOS
Use the guide at the link to download Panda App onto your device
Open the app and find the app there and download it from there of directly click on the link above
Method 2: IPA File
First, download Filza IPA file from the link above.
Now download Cydia Impactor on your Computer and install the IPA file on your iPhone or iPad.
Features:
Easy to download
Easy to understand and use
Doesn't need Cydia to work
Works on most iOS devices on iOS 10 and above
Works on some Smart TVs, TV boxes like Apple TV and on Android 4
Over 18 consoles and hosts supported including PPSSPP, PlayStation, Nintendo, GBA, GBC and more
All game types included, from the old favorites like Super Mario Bros to GTA, FIFA and other modern big-name games
Multiplayer gaming supported
Record gameplay and share it with others using Bluetooth or Wi-Fi
Wi-Fi isn't required for all games as some are hosted on local servers
Games are hosted on the cloud, so they are fast and secure to download; all your settings and game data are stored there too
Support included for one-click-play, so you only need one emulator for all consoles
Create custom game maps and game controls
Many more features
Alternative Download Method:
While most people can use Panda Installer without any trouble, some people have reported that it doesn't work for them.

This isn't a problem because you can download Happy Chick from another iOS appstore like Panda Helper called Emus4U. Once downloaded, open it and download the app from there.
Don't miss out on your emulators just because you cant get Cydia anymore. HappyChick supports so many different consoles that you won't need another emulator app. So, download it today for free and let us know how you get on with using it. You can get more updates by following us on Facebook.