Panda Helper is an unofficial app store, packed with useful apps and games for iPhone and Android.
Panda Helper download can be accessed by clicking on the button below.
How to Use:
Using the Helper app is very easy for all age groups. Once you have installed the helper
Locate the app icon on your device home screen and tap it
Click on the Apps button at the bottom of the screen as shown here
Select your Category

To find your favorite app use the Search option on the top of the screen.
App Features:
It is is an excellent app installer, full of apps, games, and other content:
iOS Apps – loads of iOS app apps and games for iPhone and iPad
Exclusive Helper Apps – plenty of Cydia apps including emulators, screen recorders and many more
Tweaks – some of the top iOS tweaks that bring new features to your device
It is 100% Safe:

There is one main difference between jailbreaking or rooting and using Panda Helper.
Jailbreaking has the potential to allow malware or security breaches on your device, whereas using this app doesn't, neither does the app void your warranty, whereas jailbreaking definitely will. Panda Helper is Safe to use.
Best Jailbreak Alternative:
Panda App Store is the most popular of all the unofficial app stores, a Cydia alternative that offers tons of apps and games to download. You won't find many of these apps or games anywhere else. Not only that, but Android users can also install the APK file, allowing them the opportunity to enjoy the same content.
Top-Rated App Installer:

Panda Helper app is rated Top 3 among Android and iOS app installers that provide both Free and VIP download services. It runs on iPad and iPhone running iOS 13 and older firmware.
Unofficial Apps and Tweaks:

One reason why many people used to jailbreak was to gain access to all the 3rd-party apps and tweaks, but even though Cydia is out of reach now for many, we can still get this content, along with a few Cydia tweaks and some 3rd-party apps. This is all through a series of app installers, all released over the last few months, and the latest one is called Panda Helper App. Packed with content, it is one of the most comprehensive of the installers, and we've shown you how to download it in the link above.
Round the Clock Support: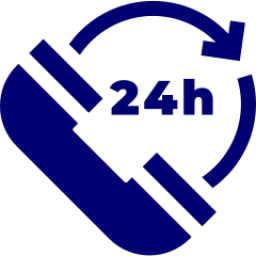 If you are having issues with the Panda Helper not working on your phone, then we have a list of Troubleshooting Steps that will fix your problem. In any case, you can join us on Facebook or the Official Twitter page and ask the app developers about your issue or request a new app or game. The Panda Helper team has round the clock customer support assisting users worldwide in all-time-zones.
You can get more information ( about ) Panda Helper on the linked page.
Disclaimer:
Panda-Helper.org is a free resource website that provides tutorials and videos for educational purposes. This blog is not related to the developers of Panda Helper VIP app. Panda-Helper.org makes no statement, representation or guarantee towards the accuracy or reliability of the information and content on this website.