Panda Helper for Android is one of the top third-party app installers offering hundreds of apps and tweaks.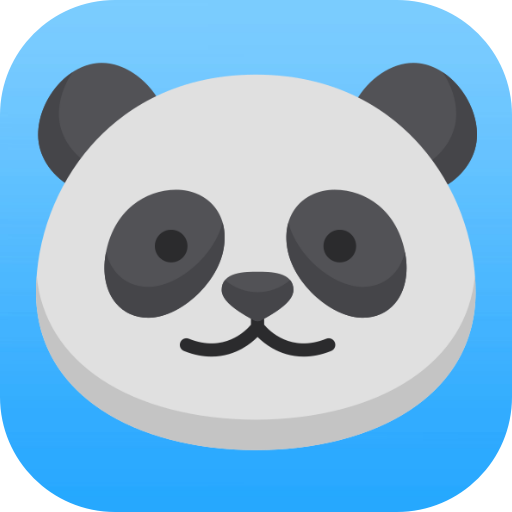 Use the links below to download the Panda Helper APK.
How to Install Panda Helper APK:
Download the APK file to your device from the links above. Ignore the security prompt and tap on OK as shown here.
Open the .apk file that you have downloaded and select the Settings option on the Chrome pop-up. Enable Allow from this source as shown below.
Begin the installation process and wait until it has finished and you will see the new app icon on your device home page
Enjoy the Panda Helper apps and tweaks.
APK Not Working?
How to Delete Panda Helper:
This is done in exactly the same way as you would delete any app from your Android device:
Open your Android settings app – either from your homepage or App Drawer
Tap Applications and you will see a list of your apps
Find Panda Helper in the list and tap on it
Tap on the Uninstall button
Wait; when the process is done, you can shut Settings – Panda Helper has been deleted
How to Install Panda Helper on PC:
Download either BlueStacks or Nox Player onto your PC or Mac
Now download the Panda Helper APK file ( from the link above ) using the inbuilt Chrome browser or download it directly on your computer and install.
When Panda Helper has been successfully installed, the app icon will appear on the emulator's home screen.
Launch the app and start using it as you would on your phone, and begin downloading apps and games.
Troubleshooting Guide:
Panda Helper App Not Installed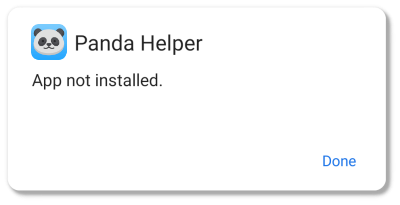 Method 1: Clear Data and Cache for Package Installer
Open Settings > Apps (App Manager)
Tap System Apps > Package Installer
Tap Clear Cache and then Clear Data
Method 2: Enable Unknown Sources
If this is not enabled before you install the app, things are not going to work:
Open Settings > Security and enable Unknown Sources
Close settings, the app should work. If not, remove it from your device. Keep that option enabled and reinstall it
Panda Helper App Stopped Working
Open Settings > Apps ( or App Manager )
Tap on the menu for All Apps
Tap Reset App Preferences > Reset Now
When you open the app, it should work
Frequently Asked Questions:
Does Panda Helper work on Android?
Yes, Panda Helper works on all Android devices. Follow the tutorial above to download and install the Panda Helper APK on your Android phone.
Does Panda Helper Hack your Phone?
No, Panda Helper does not hack your phone or cause your warranty to be voided. It is safe and tested by developers. Always download Panda Helper from the official source only.
Panda Helper is safe to use. There is no malware or spyware on the Panda Helper app. It is reliable and trusted by thousands of users.
Can I Use Panda Helper on a PC?
Yes, Panda Helper can also be used on your PC or Mac, giving you all that great content on a bigger screen, and it's still all free. You can install and run the Panda Helper APK file using an android emulator like BlueStacks or Nox Player.
Why is my Panda Helper Not Working?
There could be many reasons for the Panda Helper app to stop working. We suggest you have a look at the Troubleshooting steps on our download page and contact the app developers on Twitter if needed.
What is better than Panda Helper for Android?
There is one excellent alternative for the Panda Android app, called HappyMod. It works on the latest Android version and is free to download. HappyMod has a large app store with 3rd-party apps and tweaks. Everything that you could imagine. Download from the link above. Some of the tweaks will allow you to change the way your device looks while others add extra functionality, both to the stock apps and to the standard features.
Important Links:
User Ratings: