Panda Helper app offers a large selection of unofficial apps and tweaks that are not available in the official appstore.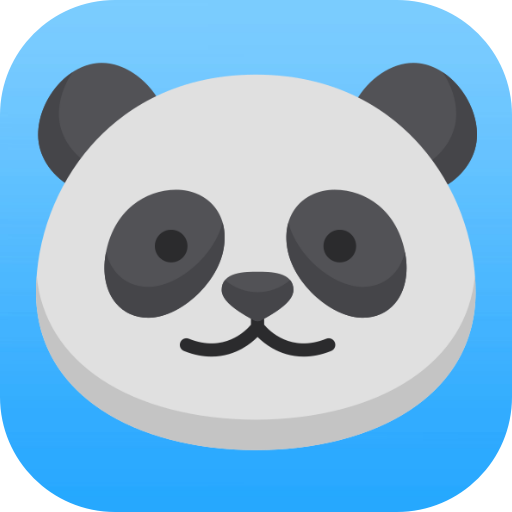 Use the links below to download Panda Helper app on your iPhone or iPad.
How to Download Panda Helper:
Tap any of the configuration profile download buttons above and then tap on Allow
After the app profile is downloaded, go to Settings > Profile Downloaded and select Panda Helper

Now in the Install Profile screen, tap on the Install button and enter your passcode when asked.
Tap on Install in the final installation screen to confirm the installation.
You will now see the Panda Helper app on your iPhone home screen.

Tap to launch the app and start using it to download apps and tweak.
If the installation process is unsuccessful for you, then try an alternative app.
How to Use Panda Helper:
Locate the Panda Helper app icon on your device home screen and tap it
Tap on the Apps button at the bottom of the screen and select your app and tap on Install to download
To find your favorite app or game use the Search option on the top of the screen.
How to Delete Panda Helper:
Open your iOS Settings app and go to General and then Profile and Device Management
Tap on the Panda Helper profile and then on Remove Profile
Close the Settings app, and the app should be removed from your device's homescreen.
Troubleshooting Guide:
Panda Helper Apps Not Working
Anyone who uses unofficial apps will know that the certificate being revoked is a big problem. There is an easy way to get around this. It is a temporary method, but it does give you access to your apps, even if Apple had revoked the certificate. When the app certificate has been revoked, and you can't open your app, Do Not Delete The App. Instead, follow these steps:
Enable Airplane Mode on your device and check that Wi-Fi is off
Go into your Settings app and tap on Safari
Then tap Clear History and Website Data
Launch the app whose certificate has expired; they should open although there is no internet connection
Disable Airplane Mode, make sure Wi-Fi is back on, and you should now be able to use the app.
Profile Installation Failed Error:
This error will arise when you are trying to download Panda Helper, and the Apple servers are experiencing high traffic. In the first place, just wait for a few hours and try again; if you still get the error, try these steps:
Place your iPhone or iPad into Airplane mode
Open Settings and tap Safari
Tap on Clear History and Website Data
Tap on Clear History and Data
Take your iPhone or iPad out of Airplane mode
Wait for a few minutes and then install the app again; you should find it goes ahead properly.
Panda Helper White or Blank Screen
Open Settings and tap on Safari
Tap on Clear Website Data.
Panda Helper's screen should be normal now.
Frequently Asked Questions:
Panda Helper is an unofficial appstore that is full of 3rd-party apps, tweaks, and other content that can be downloaded on an iPhone or Android phone.
What is Panda Helper Lite?
Panda Helper LITE is the free version of the Panda Helper app that requires no monthly or annual subscription. It however lacks the support that is provided with the Panda Helper VIP version.
Can Panda Helper be Trusted?
Yes, it "Completely Safe" to use the app on your iOS and Android device. Unlike many other similar installers, when you install Panda Helper, you do not need to provide your Apple ID; this means that no private information is shared. The developers of Panda Helper have given their app installer a thorough test to make sure there are no problems with it. Panda Helper app is reliable, stable, and there is no malware hiding anywhere in there to do your device any harm. In addition to that, the app is updated regularly, not just with new content but with improvements and bug fixes when required.
Does Panda Helper Void Warranty?
No, it cant. Panda Helper has been re-developed so that it can be installed the same way as any other app, without needing root access to the iOS as jailbreaking does. That means there are no security rules compromised in the process, and nothing is hacked. Apple cannot void your warranty for having it on your device. It is easy enough to delete if you are concerned. If for any reason, you need to delete the app from your device, you will find it very easy to do.
Why is Panda Helper Revoked?
Panda Helper app lets you download and install unofficial apps that don't meet the quality requirements for acceptance in Apple AppStore. Hence these app developers move to app stores like Panda Helper. Panda Helper uses an enterprise app certificate to install these apps without having to jailbreak your device. When you install these apps and Apple detects them, they revoke the app certificate, and hence Panda Helper stops working.
What does Untrusted Enterprise Developer Mean?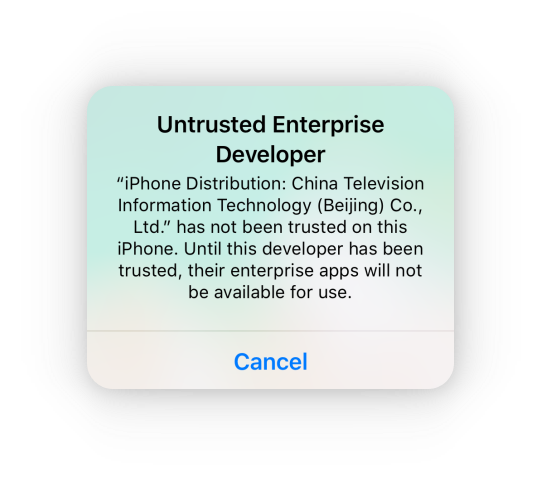 When you first run the Panda Helper app, there is a good chance that you will see an Untrusted Enterprise Developer error. This is Apple's way of telling you that the source is unknown and, as such, not trusted. You can bypass this error very easily.
Go into the Settings app and tap on General
Open Profiles & Device Management and find the Panda Helper profile in the list
Tap on it and then tap Trust
Exit Settings, tap the Panda Helper app icon, and it will work without the error appearing.
Are You Having Issues?
Important Links:
User Ratings: