Great news! Panda Helper has been updated and now supports iOS 13. It still doesn't need a jailbreak to work, it still has all that fantastic content, and it is still free to download and use.
How cool is that!
How to Download Panda Helper on iOS 13:
This is really simple to do. You can't download it from the official app store, but you can download the configuration profile onto your device:
Using the Safari browser on your iPad or iPhone, tap one of the download buttons above
Wait until the page has loaded and then look for the link to Allow ( tap it and the profile download to your device )
Go to Settings > General > Profiles and tap on Install on Panda Helper profile option
When you see the icon appear on your homepage, it's done.
If you get an Untrusted Developer error message, see below for details on fixing it
Check out the video tutorial on YouTube
Fixing Panda Helper Errors:
On the whole, Panda Helper is relatively error-free. However, there are one or two installation errors that might appear; if you get any, check the link below for the details on how to resolve them:
And if you have any questions about the app installer, check out our FAQ page
Fix Untrusted Developer Error:
You may, when you first tap the Panda Helper icon, get an Untrusted Developer error, stopping you from using it. This isn't a serious error; As an unofficial app, Apple doesn't trust the developer, but there is an easy way for you to do it:
Open your iOS Settings app
Head to General and then Profiles
In the profiles, list find the developer name and tap it
Tap the Trust button
When you come out of Settings and try the app again, the error will be gone
How to Delete Panda Helper:
If you can't get on with Panda Helper, don't want it anymore or there is some other reason why you want to remove it, deleting it is easy; check out the guide below:
Almost done
Alternative Apps:
Panda Helper isn't the only one that offers a great choice of modified apps and games.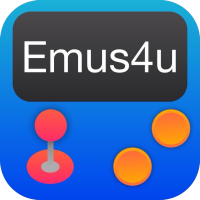 Emus4U is another top-rated installer, and this one offers games emulators too. Have a look at this one and the other Panda Helper Alternatives here.
Your turn
Go ahead and download Panda Helper; tell us what you think and follow us on Facebook for all the latest news and updates.
*Found a broken link? Help us by reporting it below.