A new third-party alternative to the iOS app store has been released, called iOSEmus, and offering some of the very best unofficial apps and games and emulators that you can't get on the iOS app store.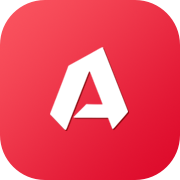 How to Download iOSEmus:
Downloading iOSEmus is a simple process; all you need is your device on either Wi-Fi or cellular – must be a strong connection.
Launch Safari on your iPhone or iPad
Click the button above to open the configuration profile for iOSEmus
Before you can go to the page, tap Allow on the popup window
On the configuration page, tap on Install

Input your device password and tap Install on the popup window
Tap Done and go to your home page, and you should see the iOSEmus icon
Tap it to enter the store and start downloading apps and games.
How to Use iOSEmus:
iOSEmus is as easy to use as any app:
Tap the icon on your home page to open the store
Tap on Apps at the bottom of the screen
Search for your app or game
Tap Get beside your app or game
Follow the on-screen instructions to install it on your device
What is iOSEmus?
iOSEmus is an unofficial app installer, offering a good choice of Cydia tweaks, 3rd-party games, and apps that you just can't download from the iOS app store.
Apple is somewhat strict on what they allow you to download on your device, which is why so many people opted to jailbreak. With Cydia in serious decline now, apps like iOSEmus are being released to provide us with some of what we used to download from the jailbreak store.
App Features:
iOSEmus is full of cool features, offering users:
A free and easy way to install 3rd-party and unofficial apps
Simple to install
User-friendly app
Apps and games are regularly updated
Any download errors can be easily recovered from
Takes up little space and resources on your iPhone or iPad
No jailbreak required
Pros of iOSEmus:
There are several upsides to using the iOSEmus app:
No jailbreak is needed to use it
You don't need to provide your Apple ID for installation purposes
Download from a huge number of games emulators, games, and apps
Downloaded via the configuration profile which has been designed to Apple privacy standards
Cons of iOSEmus:
And, as always, there are a couple of downsides too:
You will not get the same level of content and functionality that Cydia provided
You may find the app crashes after a period of time, but re-installation is simple.
How to Delete iOSEmus:
There are two ways to delete iOSEmus from your device should you decide you no longer want it:
Method 1: Delete the App Profile
Launch your iOS Settings and tap on General
Tap on Profiles & Device Management
Find and tap the iOSEmus profile
Tap on Delete Profile and exit Settings, iOSEmus will be deleted
Method 2: Delete App Icon
Tap and long-hold on the iOSEmus icon on your home screen
All the icons on the page go into wiggle mode, tap the 'x' in the top corner of the iOSEmus icon
Tap Delete on the popup window
iOSEmus will be immediately removed from your device
Frequently Asked Questions:
As with any app, there are some questions that we get asked frequently about iOSEmus: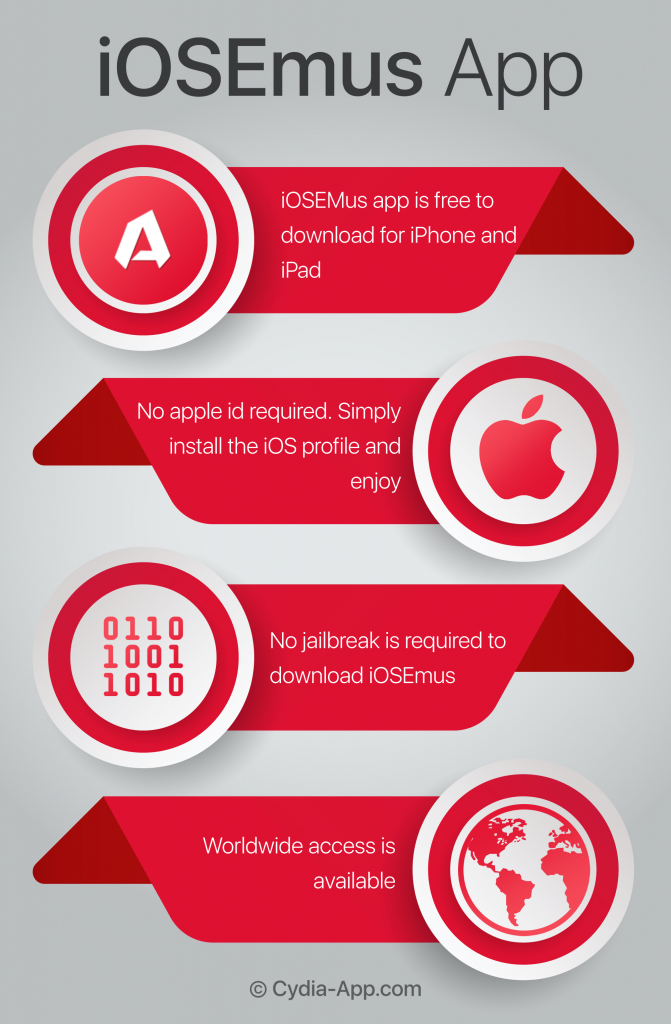 Yes, to both. There is no malware, viruses, or anything else in the profile, and our tests have shown it to be safe too.
Is it a Cydia Alternative?
Yes, but it won't offer everything that was in Cydia – some of the apps and tweaks in Cydia required the jailbreak to work and cannot work without it.
Will it work on all iOS Devices?
It is compatible with all models of iPhone and iPad.
I Get a White Screen; How Do I Fix This?
This is a common error and is fixed simply by deleting the iOSEmus profile and installing it again.
How Do I Remove the Untrusted Developer Error?
This is a simple one to fix. The error appears because it is unofficial, and the developer is unknown to Apple. All you need to do is note down the developer name from the error message and then cancel the message:
Go to your iOS Settings and open General > Profiles
Find the developer in the profiles list and tap it
Tap on Trust or Verify and close Settings
The error message will now be gone.
I Don't Get an Install Option
It is likely that you already have the app on your device, a different version. Find it on your device and delete it before trying to install the later version.
Why Should I Use iOSEmus?
Because it is one of the top-rated iOS app installers, offering free access to 3rd-party apps and games that you can't get from official sources.
Should I Jailbreak to Use it?
No. iOSEmus has been designed to work without a jailbreak so anyone can install it on their iOS device.
What is the Difference Between iOSEmus and Panda Helper?
Both Panda Helper app and iOSEmus are quite similar in what they offer, and the developers of the apps ( Twitter ) in both installers have partnered to ensure that users can install their emulators and apps no matter which installer they use.
Can I Use iOSEmus on Android?
Not at the moment. You will find links on the internet that claim to be the Android APK file for iOSEmus, but they are fake. We tested a large number of them, and they do not work. The developers have, at the moment, not developed the required APK file but, as soon as they have, we'll let you know.
How Do I Search for an App?
Tap on Apps and browse through what is on the screen.
Can I Get Any Cydia App in iOSEmus?
No. It isn't possible for all the tweaks and apps from Cydia to be made available without a jailbreak, but there is still a large number in the app.
User Ratings: