FlekStore is a 3rd-party appstore that lets iPhone and iPad users download unofficial apps.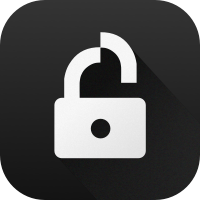 You can download the Flekstore app using the links below.
How to Download FlekStore:
Open Safari browser and open this page. Then tap the Download link above.
Now save it to your browser by tapping on this icon
Select Add to Home Screen, and the Flekstore app icon will be saved to your home page
Now you can open the store and download whatever apps or tweaks you want.
How to Delete FlekStore:
Method 1: Delete Configuration Profile
Open Settings on your device
Go to General > Profiles
Find and tap the profile
Tap on Delete Profile
Method 2: Delete App Icon
Find and long hold on the app icon
It will start wiggling; tap the x in the top corner of the icon
Tap on Delete
Troubleshooting Guide:
Profile Installation Failed Error ( Solution )
If you get this error message, it is likely because the Apple servers are overloaded with traffic. It could also be that the app certificate has been revoked, and the developers need to replace it. First, just wait. Leave it a couple of hours and try again. If you still get the error message, follow the steps below to clear your browser history and cache:
Put your device into Airplane mode
Open Settings > Safari
Tap on Clear History & Website Data
Tap on Clear History and Data
Close Settings and take your device out of Airplane mode
Wait a minute or two, and then try installing FlekStore again.
FlekStore Not Working ( Solution )
If you can't get FlekStore to download, simply clear your cache, following the steps below:
Launch your Settings app
Tap Safari
Tap on Clear History and Website data
On the next screen, tap on Clear History and Data
Frequently Asked Questions:
Here are the answers to some of the common questions about FlekStore:
FlekStore is an incredibly popular third-party appstore. Here you can find thousands of unofficial apps and tweaks, lots of unofficial and 3rd-party content, and some Cydia tweaks. It's all free, and there is no need to jailbreak.
Yes. FlekStore is 100% safe to use and, because you don't need to jailbreak, your iPhone or iPad is not at risk from external threats. There are no viruses, malware, adware, spyware, or anything else that can harm the security of your device and data.
User Ratings: