The TweakDoor app brings you unofficial apps and customizations for your iPhone.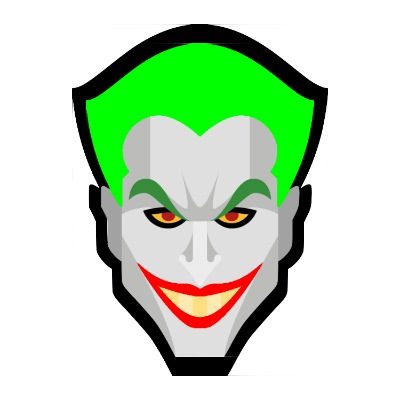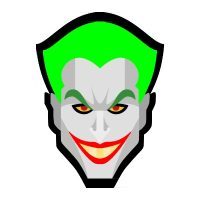 You can download the TweakDoor app from the links below.
How to Install TweakDoor:
Tap on the download links above and download the TweakDoor profile
Now go to Settings > Profile Downloaded > Install the TweakDoor profile.
Go to your device homescreen and launch the app.

How to Use TweakDoor App:
Launch the TweakDoor app, and you will see the following screen with all download Categories listed
Find the app or the tweak you want to download and tap on the Get option next to it.
You can also go to the Search option and search for your desired app.
TweakDoor App Features:
Free and easy to install
Plenty of 3rd-party apps and tweaks
User-friendly interface
Regular updates to all tweaks and apps included
Does not Slow down your device
No need to jailbreak
How to Delete TweakDoor app:
Open Settings and tap General
Go to Profiles and find the TweakDoor profile.
Tap it and tap on Delete App
Come out of settings, TweakDoor is now uninstalled from your device.
Frequently Asked Questions:
TweakDoor app is a third-party app installer released to give its users a great choice of third-party apps and tweaks with additional features. You cannot get these apps from the official Apple app store. Check out the infographic below.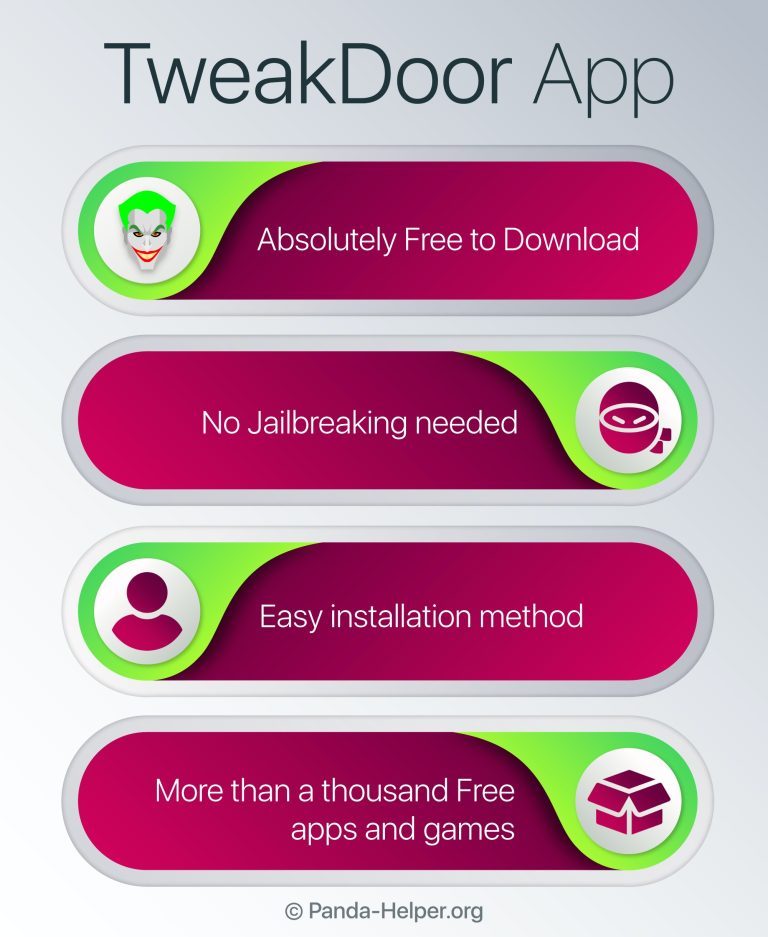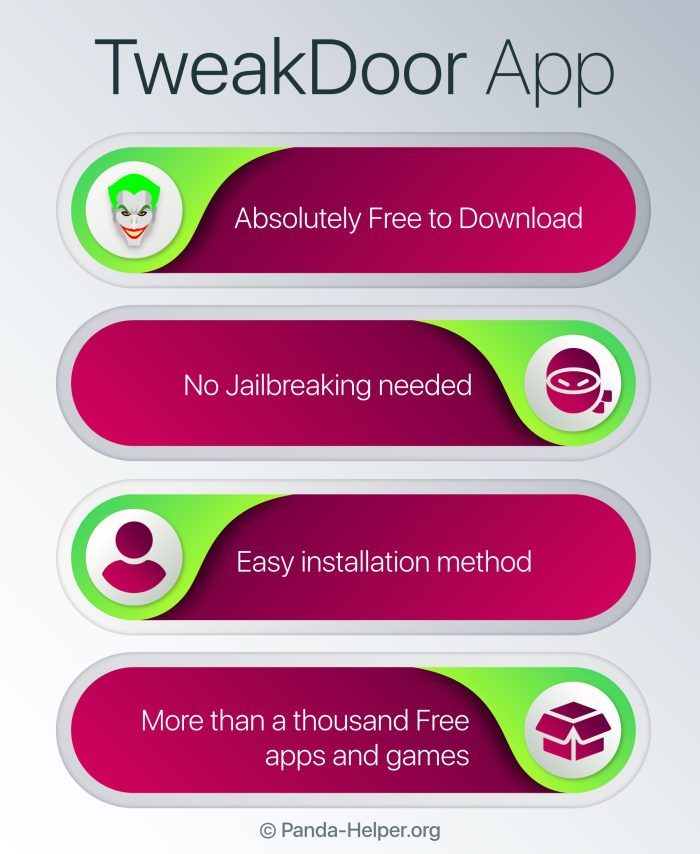 Yes, the TweakDoor app is reliable and safe. It does not contain any viruses, malware, spyware, adware, or anything else that can harm your device, and we tested it to make sure of that. And because you do not need to jailbreak, you are not hacking the iOS system or breaking any Apple security rules.
Is TweakDoor an Alternative to Jailbreaking?
Yes, TweakDoor is a jailbreak alternative. However, it will not offer you the same level of functionality you get from jailbreaking your iPhone. Since not all iOS tweaks will work without a jailbreak.
Which Devices are Compatible with TweakDoor?
The TweakDoor app works on all iPhone and iPad models running iOS 14 and older.
How to Fix TweakDoor White Screen Issue?
Open Settings and tap General
Go to Profiles and find the TweakDoor app profile in the list.
Tap it and tap on the Remove Profile option
Re-download the TweakDoor app from the links above.
How Do I Fix TweakDoor Untrusted Developer Error?
Note down the name of the developer in the error message and close the message window.
Now open Settings > General > Profiles
Find the developer's name and tap it.
Tap on Trust and then close Settings – the error will now be gone.
Why Should I Download the TweakDoor app?
The TweakDoor app is worth downloading because it offers so many 3rd-party apps and tweaks for free, along with a few jailbreak apps, all without needing to jailbreak your device. It is also safe to use.
How Does TweakDoor Differ from Panda Helper?
Both TweakDoor and Panda Helper apps are very similar in functionality and provide users with unofficial apps. The only difference is the way they serve the apps to their users. Panda Helper has a better collection of apps and tweaks than TweakDoor.
Can I Install TweakDoor on Android?
No, you cannot download the TweakDoor app on Android at the moment. The developers are working on the Tweakdoor APK and will be released soon. You can however install the Panda Helper APK on your android device.
User Ratings: