TweakDoor app is the new iOS app installer that is a great alternative to the Panda Helper appstore, and you don't need to jailbreak your device to use it.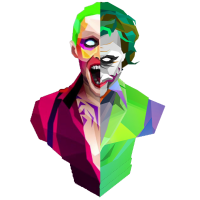 Even better. It's completely free to download.
How to Install TweakDoor:
This is easy to do; you need only your iPhone or iPad and a good internet connection. Simply open the Safari browser on your device and click the download link below.
How to Use TweakDoor:
And this is even easier:
Go to the TweakDoor icon on your home page and tap it. If you see Untrusted Enterprise Developer prompt, go to Settings > General > Profiles and Device Management and Trust TweakDoor profile.
When the app home page opens tap on Go to TweakDoor Apps

Find the app or the tweak you want to download and tap on Get next to it
Follow any instructions on the screen to install it
What is TweakDoor?
It is the latest in a long line of third-party app installers, released to give us a great choice of third-party apps and tweaks with additional features. You cant get these apps from the official app store because of their modifications and you can also download a range of iPhone tweaks too. People chose to jailbreak because Apple restricted them on what they could use on their devices. With Cydia no longer being updated, these installers are even more important, giving us back some of what that jailbreak store gave us.
App Features:
TweakDoor provides plenty of features for all users:
Free and easy to install
Plenty of 3rd-party app, tweaks and Cydia tweaks
User-friendly
Regular updates to all tweak and apps included
Recover easily from download errors
Doesn't hog device resources or space
No need to jailbreak
TweakDoor Pros:
You don't need to jailbreak so it's available for all users
Your Apple ID isn't needed for installation so Apple can't track your use
There are thousands of apps, tweaks, emulators and more
The configuration profile used to install it is designed to the same privacy standards that Apple uses
TweakDoor Cons:
TweakDoor does NOT offer the exact same experience as Cydia
Because it is unofficial it will crash after a few days because Apple will revoke the certificate
How to Delete TweakDoor:
You can delete TweakDoor from your iPhone or iPad in two ways if you need or want to remove it:
Method 1: iOS App Profile
Open Settings and tap General
Go to Profiles and find the TweakDoor profile
Tap it and tap on Delete App
Come out of settings, TweakDoor is gone
Method 2: App Icon
Find and long-press the app icon on your home screen
All app icons will start wiggling; when they do, tap on the in the top corner of the TweakDoor icon
Tap Delete and the app will be removed
Frequently Asked Questions:
If you have questions about TweakDoor, we have the answers: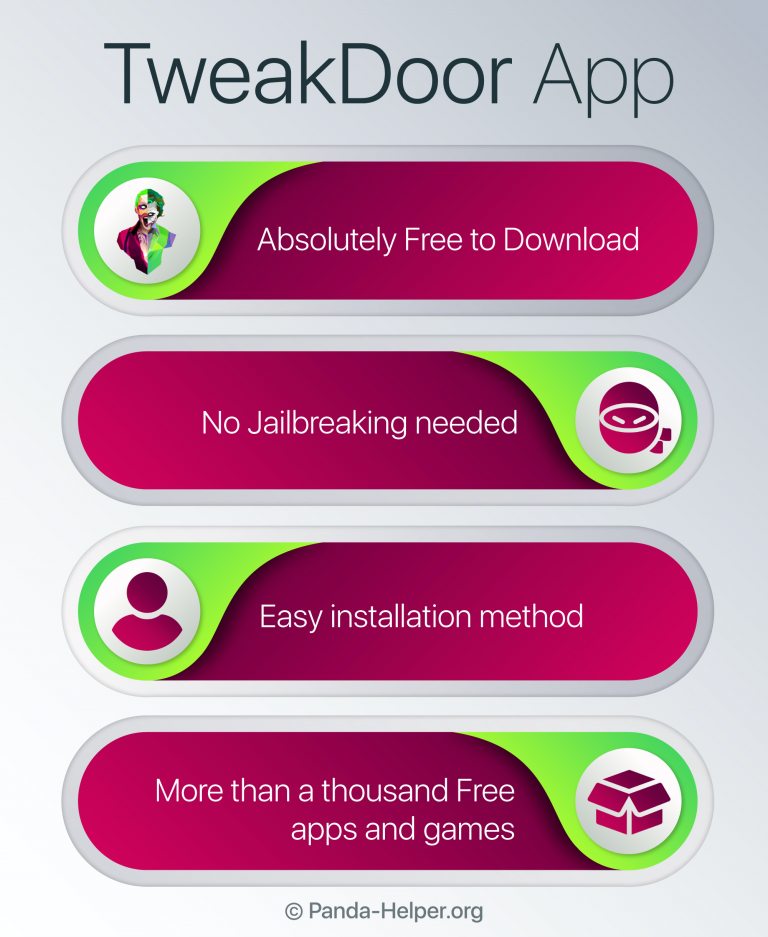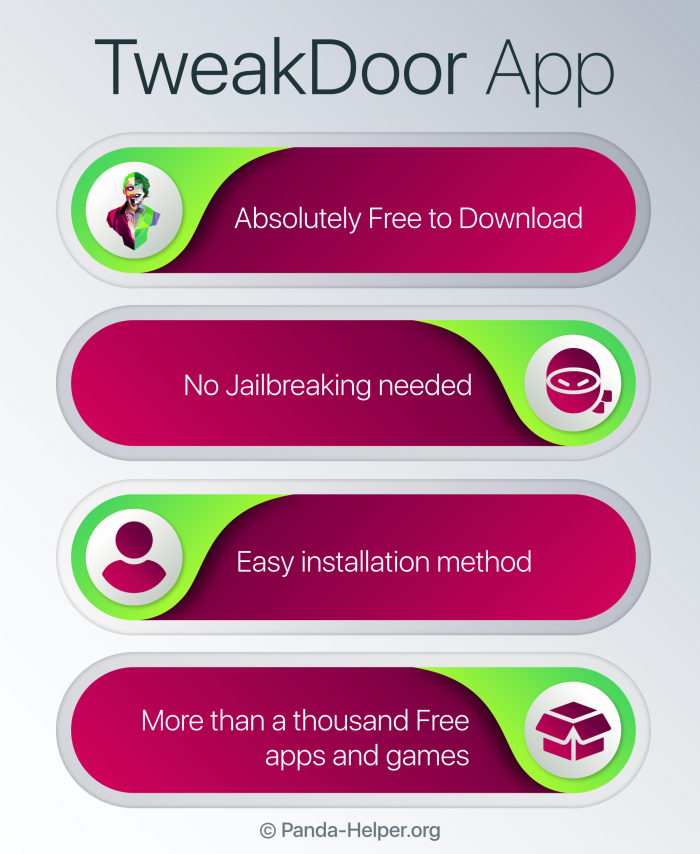 Yes, it is, to both of those. It does not contain any viruses, malware, spyware, adware, or anything else that can harm your device and we tested it to make sure of that. And because you do not need to jailbreak, you are not hacking the iOS root or breaking any Apple security rules.
Is it an Alternative to Cydia?
Yes, it is. However, it will not offer you the same level of functionality you got from Cydia. Not all tweaks will work without a jailbreak and that means only a few can be included – there is plenty of unofficial content though.
What Devices is it Compatible With?
All iPhone and iPad models. It doesn't get any better than this
What About the White Screen? How Do I Fix That?
Simple – this is a common error and is fixed by deleting the profile from your device and reinstalling it
How Do I Fix This Untrusted Developer Error?
This is another common error, arising because Apple doesn't trust the third-party developers – you can.
Write the name of the developer in the error message down and cancel the message
Open Settings > General > Profiles
Find the developer name and tap it
Tap on Trust and then close Settings – the error will now be gone
I Don't See the Option to Install?
This is most likely because you already have a version of the app on your device. Find and delete it and then reinstall it again.
Because it offers so much 3rd-party content for free along with a few Cydia tweaks, all without needing to jailbreak first. It is also safe to use.
How Does TweakDoor Differ from Panda Helper?
Both are actually very similar and the developers have gotten together to ensure that you can use either app to install your favorite apps, tweaks, and emulators. If one doesn't work on your device, the other will.
Can I Install it on Android?
Not right now, although the developers are working on the APK file. Don't be fooled by the internet links that claim to have the APK file – most of them are fake and some are harmful to your device.
Simply browse what is on offer or use the search facility
Exactly the same but don't expect to find all tweaks – there are only a select few that could be redeveloped to work without a jailbreak.
Give TweakDoor a try, see if it provides everything you want and follow the developer on Twitter and Facebook for more tips and tricks.