FtiOS is an unofficial appstore for Apple devices.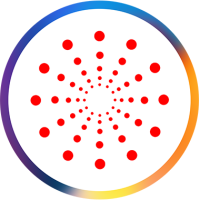 You can download the FtiOS app on your iPhone using the link below.
How to Download FtiOS App:
Launch Safari browser on your iPhone or iPad and open this page
Tap the Download button (above), then tap on Allow
This will let the Profile download. Now open your Settings app and go to Profile Downloaded
Find the FtiOS profile and tap Install and, if asked, type in your device passcode
Wait for the profile to install on your device and the FtiOS icon to show up on your home screen
If you don't see the icon there, the installation has failed, and you will need to repeat the steps.
How to Use FtiOS:
Open the app from your home screen
If you get an Untrusted Developer error, open Settings > General > Profiles and Trust the app profile.
When you open the app, select your language, interface, and accept the Privacy policy.
Tap Continue and then browse the app looking for apps or games to download
Tap on what you want to download and follow the on-screen instructions
FtiOS Features:
It is easy to setup and use
A choice of themes to customize the app, including Dark, Light, and lots of colors to choose from
Optimized for the iPad and includes support for split-screen
You can even see the specs for all the latest iOS devices without needing to search for them.
See status updates on signing, beta firmware, and more.
Choose from thousands of apps, games, tweaks, and much more.
Manage your account from one place
Note: You can stay up to date with all the latest FtiOS news by reading ftBlog.
How to Delete FtiOS:
Launch Settings and tap on General
Tap on Profiles & Device Management
Choose the app profile from the list and tap it
Tap on Delete Profile
FtiOS is removed from your iPhone or iPad
Frequently Asked Questions:
FtiOS is a top-rated unofficial app store, offering thousands of apps and tweaks for the iPhone, iPad, and iPod Touch. None of them can be found in the official app store. The app is Vietnam-based, and you can choose the app language between English and Vietnamese.
Yes. You can download a free version of the app but, if you want more choice of content, faster downloads, and more, choose the VIP version.
Yes, the FtiOS app is safe to download and use. It does not jailbreak your device, hence it does not interfere with the security features of iOS.
User Ratings: