On the iPABox appstore, you can find a lot of tweaks, emulators, screen recorders, and more.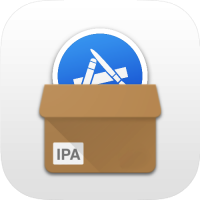 Use the button below to download iPABox on your iPhone or iPad.
How to Install iPABox:
Open the Safari browser on your device and click the above download link
A window opens, tap on Allow so the profile can download
Open your Settings app and tap on Profile Downloaded
Find the iPABox profile in the list and tap on Install, and enter the passcode when asked.
Close Settings, now you can use iPABox on your device homescreen.
How to Use iPABox:
Open iPABox by tapping the icon
Tap on Library option at the bottom of the screen
Search for an app or tweak, either with the Search box or just browse
Tap on the app or tweak, and then tap the Install button below it
Follow the instructions on-screen to install it
iPABox Features:
iPABox is 100% Free to Use.
Very Fast Performance and speedy downloads
SSL Encryption ensures Safe downloads
Thousands of Unofficial Apps, Mods, Tweaks, and much more
No Jailbreak needed
How to Uninstall iPABox:
If you run into an error that you can't fix (rare), you can easily delete iPABox from your iPhone or iPad in one of the following two ways:
Method 1: Delete the App Profile
Open iOS Settings
Go to General > Profiles & Device Management
Tap the iPABox profile and then tap on Delete Profile
Close Settings
Method 2: Delete the App Icon
Tap and long-hold on the iPABox app icon
When all the icons start wiggling, tap on the little 'x' in the corner of the iPABox icon.
Tap Delete to confirm
Both methods instantly remove iPABox from your device, and if you want to, you can easily reinstall it following the guide above.
Frequently Asked Questions:
We get lots of questions about iPABox, and these are the commonly asked ones.
iPABox is 100% safe. The developers included SSL encryption with their app, ensuring that you can download your apps safely. With a smooth, user-friendly interface, iPABox is free of malware, spyware, viruses, and anything else that could harm your device or data. You don't need to have any technical know-how to use it, and you don't need to jailbreak, either.
Is Installing iPABox Complicated?
No, it is easy to install. iPABox can be installed directly onto your iPhone using the configuration profile, and all the apps and tweaks can be downloaded directly.
What's the Difference Between iPABox and Panda Helper?
Both are similar. They offer a great choice of unofficial content. The developers of both apps have collaborated to ensure that if you cant use one app for some reason or another, you should still use the other. Either way, you get a fantastic choice of apps and tweaks to choose from.
Can I Use iPABox on my Android Device?
No, you cannot download iPABox on Android. It is purely for iOS devices, but you can download Panda Helper Android on your phone from the link.
User Ratings: