H3lix jailbreak is now available for download on iOS 10 firmware.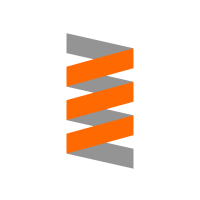 Use the download links below to download the Helix jailbreak on your iPhone.
How to Download Helix Jailbreak:
Download Panda Helper onto your iPhone or iPad
Open Panda Helper and Search for H3lix
From the search results, tap the version of H3lix that works for your device. 64-bit devices should use Double-H3lix jailbreak.
Tap on the Install option as shown here to begin the download process.

H3lix jailbreak should now be installed on your device homescreen.
Launch the app and tap on Kickstart to begin the jailbreaking process.
Once complete, You should now see the Cydia app icon on your device.
If the jailbreak is unsuccessful, relaunch the H3lix app and tap on "run uicache" to reattempt the jailbreaking process.
How to Run H3lix after Reboot:
Since H3lix is a semi-untethered jailbreak, when you reboot your device, you have to follow the steps below for Cydia to work.
Close all apps from the app switcher
Now enable Airplane mode
Lock your device screen and wait for 10 seconds
Unlock your device, open H3lix jailbreak, and wait 15 seconds before clicking on the Kickstart option.
Frequently Asked Questions:
Can I Download H3lix Jailbreak without a Computer?
Yes, you can download the H3lix jailbreak using the Panda Helper app. No computer is required to download H3lix when you use Panda Helper.
What is Double H3lix Jailbreak?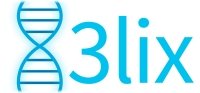 Double H3lix is the 64-bit version of the H3lix jailbreak app that supports 64-bit iOS devices.
How to Remove H3lix Jailbreak?
You can uninstall the H3lix jailbreak from your iPhone or iPad by restoring it to factory settings.
How to Remove Double H3lix Jailbreak?
Double H3lix jailbreak can be deleted from your iPhone in the same way as you uninstall H3lix jailbreak by restoring your iOS device.
How to Install H3lix Jailbreak without Apple ID?
To install the H3lix jailbreak without Apple ID, you will have to download H3lix jailbreak from a 3rd-party appstore like Panda Helper.
How do I Open h3lix-rc6.ipa Jailbreak?
To open the .ipa file, you will need a computer and the Cydia Impactor app. Note that to install the .ipa file on your iPhone using Cydia Impactor, you will need an Apple Developers ID.
User Ratings: