Great news for jailbreakers everywhere. Helix ( H3lix ) jailbreak has been released for iOS 10 by Tihmstar, built on the V0rtex exploit. It is semi-untethered, but that is something we have come to expect with most recent jailbreaks following the same route.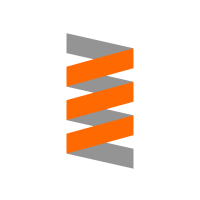 What does this mean?
For those that are new to jailbreaking, a semi-untethered jailbreak is one that can be installed normally on your iPhone or iPad and will continue to work until you reboot your device. Then you will need to reactivate it as the jailbreak, and any tweaks, apps, or mods that you downloaded will stop working. Don't worry; this is very easy to do, and we'll be telling you how to do it.
The best news
This jailbreak is long-awaited and is set to be downloaded by millions of users. We can only hope that this, as the first jailbreak in a long while, opens the floodgates and results in many more. Let's look at how to download it.
How to Download Helix Jailbreak:
Before you can even think about downloading the jailbreak, you need to do a couple of things to get your device ready for it.
Backup your iPhone and iPad data. Use iTunes, iCloud or both – if you don't do this and the jailbreak goes wrong you could end up having to restore onto an iOS version that doesn't have a jailbreak attached to it, and you will lose your data too.
Make sure your iPhone or iPad has a fully charged battery so that you can get Helix onto it easily.
Ready?
Then lets' get to it
Installing Helix jailbreak is different from the way you used to install jailbreaks. Instead of putting it straight onto your device, you will download Panda Helper first.
What is it?
Panda Helper is a third-party appstore that offers access to more than 2000+ 3rd-party apps, tweaks along with Cydia tweaks and other cool content.
The best part?
It's all free
And getting H3lix jailbreak is as simple as this:
Download the Panda Helper app onto your iPhone or iPad
Open it and search for H3lix
Tap to download and follow the onscreen instructions
That's how easy it is.
When you reboot your device, simply follow these instructions again to reinstall it.
Don't waste time
Download H3lix jailbreak today and join in the fun. For more cool jailbreak tips and news, follow us on Facebook.