Panda Helper app offers a huge amount of "FREE" apps and games on iPhone and Android.
You can also get unofficial apps for FREE too? This is one of the main reasons why this app store is so popular, with millions of users worldwide.
How to Download Panda Helper:
The Helper app is available in two versions, Regular and VIP. Download following the steps below.
Method 1: for iOS
Tap any of the configuration profile download buttons above and then tap on Allow

Now in the Install Profile screen tap on the Install button and enter your passcode when asked.
Tap on Install in the final installation screen to confirm the installation.
You will now see the Panda Helper app on your iPhone home screen.

Tap to launch the app and start using it to download free apps and games.
If the installation process is unsuccessful for you, then try an alternative app like Panda Helper.
Method 2: for Android

The app developers have opted to make their app store available to Android users as well. Follow our easy guide to download.
Method 3: Computer
Windows PC and Mac OSX users can also download it on their desktop computers.
Panda Helper Download Errors:
Some users are experiencing installation errors that are irritating but are easy to fix. Full details, along with the answers to common questions, can be found below:
Is Panda Helper Download Safe?
Yes, it "Completely Safe" to use the app on your iOS and Android device.
To back this fact we have included a detailed article about "How Panda App is Safer" than any other app installer out there.
Does Panda Helper Void Warranty?
No, it cant. Panda Helper has been re-developed so that it can be installed the same way as any other app, without needing root access to the iOS as jailbreaking does. That means there are no security rules broken in the process, and nothing is hacked. It is a legal app and, as you need your Apple ID to download it, Apple cannot void your warranty for having it on your device. It is easy enough to delete if you are concerned.
Fix App Crashing Issue: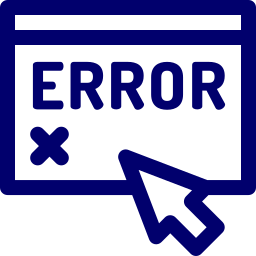 Because Panda Helper is unofficial, Apple doesn't want you to use it; they revoke the certificate quite quickly after installation, and you will lose the installer and any apps or games installed with it. Reinstalling is the only way to get it all back, but you can stop it happening by installing a Recommended VPN. Not only will your certificates be hidden, your online identity will be safe and stop frequent app revokes too.
Still Having Issues?
Not Satisfied with the App?
If for any reason, you need to delete the app from your device you will find it very easy to do,
How to Delete Panda Helper:


Just follow the link below to find out how you can uninstall the app from your iOS and Android device. Explained for both mobile OS systems.
Alternative Apps:
There are even more app installers for iOS and Android. Check the link below for more details.
Panda App is definitely one of the best third-party iOS installers and offers a massive choice of games and apps – choose to go with the VIP version, and you get a lot more, and none of those irritating ads. Do tell us which one you go for and stay tuned for more news and tips by following us on Facebook.
Additional Information:
---
| | |
| --- | --- |
| App Name: | Panda Helper |
| Price: | Free |
| Platform: | iOS |
| Developer: | Panda Helper Inc. |
| Ratings: | |
*Found a broken link? Help us by reporting it below.