TopStore app lets you download unofficial apps and games on your iPhone.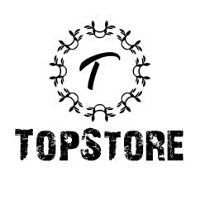 Use the links below to download the TopStore app.
How to Install TopStore:
Tap the button above to start the profile download
Tap Install on the popup message
Look for the app icon on your home page
Go to Settings > General > Profiles, select the TopStore app profile, and tap on the Trust option.
Come back to the home screen and tap to launch the TopStore app and start using it.
How to Use TopStore App:
Open TopStore app from your home screen
The app home page will show you different applications; choose one and tap Get from the app description.
Tap Install on the popup window
Your chosen app will be installed in just a few seconds.
TopStore App Features:
iOS Apps – iOS apps for iPhone and iPad
Exclusive Apps – Unofficial content not found in the Official appstore – game emulators, screen recorders, and a whole lot more
Unofficial Content – iOS content with great new features, like themes and wallpapers, etc
How to Delete TopStore:
Open iOS settings
Tap General and go to Profiles & Device Management
Tap the TopStore profile
Tap on Delete Profile
Close Settings, TopStore has been removed from your phone
Troubleshooting Guide:
Open your iOS Settings app
Tap on Safari
Tap Clear Website Data
Try Top Store now; the screen should be normal
Fixing Untrusted Developer Error
When you try to use the app, you will see an Untrusted Developer error; remember the name in the error message and cancel it.
Next, open your Settings app and go to General > Profiles
Find the developer name in the list and tap it
Trust it and close Settings; now you can use the app.
Frequently Asked Questions:
TopStore is an unofficial appstore for the iPhone and iPad. You can download 3rd-party apps and games from this appstore. Check out the ( infographic ) below.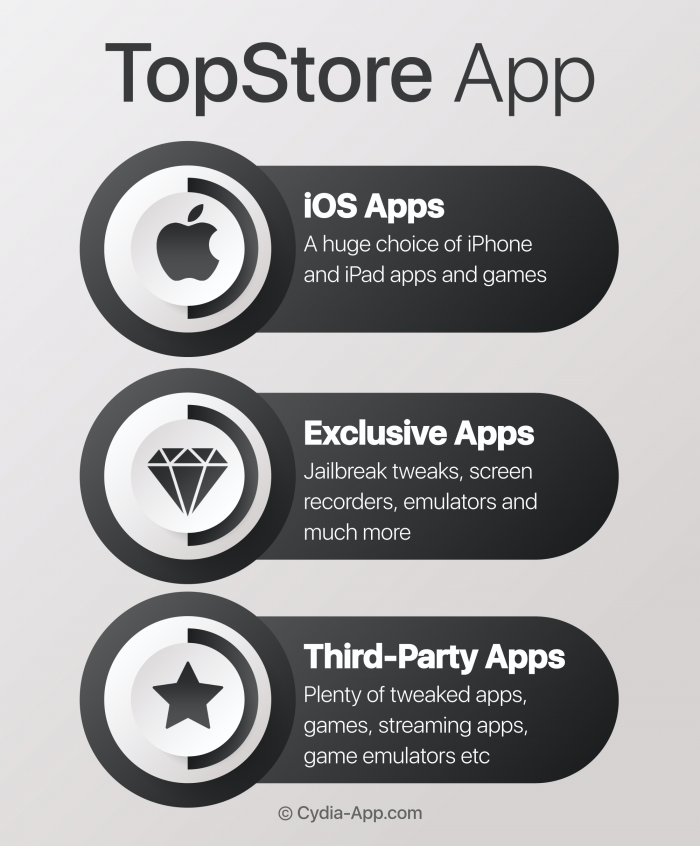 Yes, TopStore is a very safe app. You do not have to jailbreak your device to download the TopStore app on your iPhone.
Does TopStore have a VIP Option?
Yes. The TopStore team has introduced a VIP version which is a paid service that provides private enterprise certificates for iPhone users. This allows the installation of 3rd-party apps with fewer revokes than the free version.
Can I get all my Cydia tweaks from TopStore?
No, you cannot download Cydia tweaks from TopStore, since the TopStore app does not jailbreak your device. For the Cydia tweaks to work, you need to jailbreak your phone.
Can I Download TopStore for Android?
No, you cannot download TopStore for Android. Topstore.apk for android devices has not been released. It is exclusively created for iOS devices. Any such file downloaded from the web is fake or worse, malware. You can download the HappyMod app for android apps.
Why is Topstore Not Working?
One of the main reasons for TopStore not work is that Apple has revoked its configuration profile certificate. The best way is to wait or download an alternative app installer.
Have Questions about TopStore?
User Ratings: