Are you a big fan of The Sims? Then you are going to love The Sims FreePlay, designed with mobile users in mind. The game premise remains exactly the same – create your characters and live their lives in real-time, but with the FreePlay version you can play anywhere, anytime you want. With the popularity of the original game series, its no wonder that this version is proving to be a hit – more than 200 million downloads to date tell their own story.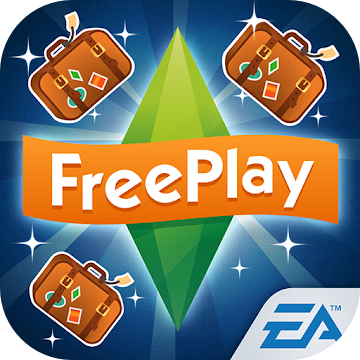 The good news is
It's free to download and play
Sims FreePlay Features:
And unlike many mobile versions of desktop games, this one brings all the features you have come to know and love:
Floor to ceiling, head to toe customization
Have up to 34 Sims at any one time
Design their homes and expand over time
Build up their town or city with pet stores, shopping malls, car dealerships, and a beach
Earn and spend Lifestyle points on trendy new items
Visit your friends and build up new relationships
Start families, add pets and throw parties
Join Sim days at the Hospital, Movie Studio and more
Build your Sims a dream career and earn more money for a better lifestyle
Choose hobbies for your Sims
Create a complete, fulfilling life for your growing Sim family
Loads more cool features
It doesn't get any better than this
Download The Sims™ FreePlay:
Downloading the game is simple; follow the link below to download it with one tap.
The Sims is a fantastic game for those who want to immerse themselves in a game of life, who want to live a completely different lifestyle through their characters.
One problem
Although Sims FreePlay is free to download on your Android mobile, you will find that there are in-app purchases. These can be disabled through your Android settings app – a good idea if your kids are playing the game on a shared tablet or phone!
Give it a go
The Sims FreePlay is a fully-featured mobile version of the original game series, bringing you the opportunity to follow the game whenever you want – no more are you tied to a desktop; now you can play anywhere so long as you have an internet connection on your device.
Try it today and let us know what you think; for more app tips, follow us on Facebook.
Additional Information:
---
| | |
| --- | --- |
| App Name: | Sims |
| Price: | Free |
| Platform: | iOS |
| Developer: | Electronic Arts |
*Found a broken link? Help us by reporting it below.