Looking to play console games on your iPhone? One of the best ways to do that is to download a game console-emulator app called NewGamePad, offering support for many different retro gaming consoles.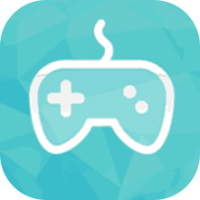 How to Download NewGamePad:
There is one easy way to download the NewGamepad app, by simply downloading an external app installer called TweakBox.
It is a 3rd-party iOS app installer offering tons of 3rd-party apps, games, and emulators, all free. Tap the Download button below for direct download.
Using the linked guide, download TweakBox onto your iPhone or iPad
Open TweakBox app and search for NewGamePad
Several results will show up, choose whichever result has the same iOS version as yours
Tap on the Install button and NewGamePad will be installed on your device
Before you use NewGamePad, open your Settings app and go to General; open Profiles and Trust the NewGamePad app profile.
You can now use New GamePad and play console games on your iOS device.
Fix NewGamePad Untrusted Developer Error:
When you install and use an iOS emulator, Apple won't let you do it unless you trust the developer. They will show you the Untrusted Developer error but this can be got around in a couple of easy steps:
Go to Settings and navigate to General and then Profiles
Find and tap the app in the profiles list
Tap the Trust button
Close down Settings and go back to the emulator app; the error will be gone
Supported Consoles:
NewGamePad has the broadest level of console support out of all the emulator apps. The following console games are supported:
How to Download ROMs on NewGamePad:
By the time you get here, you should have NewGamePad installed on your device – if not, go get it now. Once the emulator has been installed on your device, you will want to download gaming ROMs to play – here's how you do that:
Launch the NewGamePad emulator on your iPhone or iPad
Go to the top right corner and tap Search
Type the name of the game you want on the search bar
Tap on your game from the results and tap Download
Tap Save and you can launch the game once your ROM has downloaded
Running ROMs On NewGamePad:
Launch the ROM you want to play
Tap More
Tap on Copy to NewGamePad from the options on the screen
Your ROM is included in the emulator; just tap to launch it
Emulator Features:
NewGamePad emulator offers users loads of great features, including:
Support for multiple consoles ( see above )
The user interface is Chinese, but games are in English
In-app browser to find your favorite ROMS
Support for multiple platforms
An intelligent interface that looks like a games console
Change the game speed
On-screen controller, fully customizable
No jailbreak required
Works on all iOS devices on iOS 9 to iOS 13
Emulators are always going to be a type of app that is popular. Not only do they extend the functionality of your iPhone or iPad, but it also means you no longer have to carry a separate handheld games console with you; you can do it all on one device.
Download NewGamePad today and follow us on Facebook for loads more useful tips and recommendations.