TweakBox app lets you download your favorite 3rd-party apps and tweaks on your iPhone for free.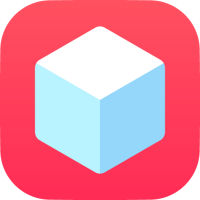 You can download the TweakBox app from the links below.
How to Download TweakBox App:

Click on the download button above and download the TweakBox app profile from the official source
After the profile is downloaded on your iPhone or iPad, go to the Settings app.
Tap on the Profile Downloaded menu option and select the TweakBox app profile.
Tap on the Install option on the top right corner and enter your device passcode when asked
Now on the next screen tap on Install once again and allow the app to install.
Go to your phone's homescreen and you will find the TweakBox app
Tap to launch the TweakBox app and accept the privacy policy.
Now tap on the Apps menu on the top of the screen and you will be able to search and download any app you want from the TweakBox app store.
TweakBoxApp Features :

With Tweak Box you get to choose from five separate categories of the app:
Flash Apps – apps that you will never find in the iOS app store
iOS Apps – Unofficial iOS apps and tweaks for iPhone and iPad.
TweakBox Apps – Exclusive apps and tweaks, including emulators, screen recorders and more that you can only find in the TweakBox app
Tweaks – Tweaks for iOS firmware that gives few extra features to make iOS even better
Troubleshooting Guide:
The following are some common issues with the TweakBox app, along with solutions.
Solve Untrusted Developer
With custom or unofficial apps like Panda Helper and TweakBox, Untrusted Developer error is common. Until you fix them, you cannot access the app, but you'll be pleased to learn that solving this particular error is quite straightforward:
From your home page go to the Settings
Go to General and then Profiles
In the profiles list, find the app profile and Trust it
Close down Settings, go to the installer, and you will see it works just fine
White or blank screens are annoying, but they are not hard to fix.
Open your iOS Settings app
Go to the Safari Section
Tap on Clear Website Data
Now when you use TweakBox again, the screen will be back to normal
How to Delete TweakBox from iPhone:
If you can't get on with the installer or you have a niggling error that you just can't fix, delete it:
Open Settings on your device
Tap on General > Profiles
Tap the TweakBox profile and then tap Delete Profile
Close Settings – TweakBox has gone.
Frequently Asked Questions:
TweakBox app is an unofficial appstore for iOS devices. It offers a vast choice of apps and tweaks, not to mention jailbreak tweaks that you can now download without jailbreaking your iPhone. There are thousands of apps and tweaks to choose from.
Yes, the TweakBox app is a free appstore that is supported by advertisements to run. You can download all 3rd-party developer apps from TweakBox for free.
Is TweakBox app Better than Panda Helper?
TweakBox app and Panda Helper are the top contenders in the 3rd-party appstore category. However, there are 3 major advantages of using the Panda Helper appstore.
Panda Helper app is available for Android devices as well.
You can also run Panda Helper on a PC or Mac using an Android emulator like Memu.
Panda Helper offers a premium service that it calls Panda Helper VIP. It has much fewer revokes, unlike the TweakBox app.
User Ratings: