Panda Helper is one of the most in-depth third-party app installers that we have, offering thousands of apps and games.
It Gets better.
Some of these APK files have been unofficial content with extra features, and all of them are free to use.
Install Panda Helper APK:
To download Panda Apps on your Android device, you would first need to download the APK file. Installing the APK file will be easy enough to do, but you do need to follow the guide very carefully.
Download the APK file to your device from the links above. Ignore the security prompt and tap on OK as shown here.
Open the .apk file that you have downloaded and select the Settings option on Chrome. Enable Allow from this source as shown here
Begin the installation process and wait until it has finished and you will see the new app icon on your home page
Enjoy the Panda Helper apps and games.
APK Not Working?
Android App Features:
Panda for Android offers users plenty of features to take advantage of:
Supports all Android models
Works on the latest Android versions
User-friendly, very easy to find what you want
Cydia is not needed
Lots of unofficial apps and games
Tweaks for Android OS
Loads of free games and apps
Daily updates provide extra content, all the latest apps and games and bug fixes
Update your apps through the Helper app – simple
Panda AppStore is one installer that can and will stay the distance — regularly monitored by a very active admin ( Twitter ). Take a look into the Panda Apps category, and you will see unique content, games, and apps that won't appear in the official store. Choose from favorite games emulators, top screen recorder apps, and much more.
Alternative Apps: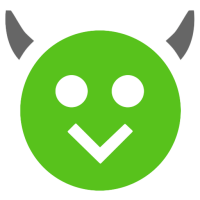 There is one excellent alternative for the Panda Android app, called HappyMod. It works on the latest Android version and is free to download.
HappyMod has a large app store with 3rd-party apps and games. Everything that you could imagine. Download from the link above.
Some of the tweaks will allow you to change the way your device looks while others add extra functionality, both to the stock apps and to the standard features.
*Found a broken link? Help us by reporting it below.