Panda Helper offers support for iOS 12 and is Free to Download.
How to Install on iOS 12:

Installing Panda app is quite simple. You can't download it from the official Apple AppStore.
Tap on the download button above. Tap on allow to proceed.
Then tap the Install link, and the passcode thus providing the profile with the permission to install.
The app icon will appear on the home screen. Launch the app and enjoy
If Panda Helper is Not Working for you, then try an alternative app like Panda Helper.
The above steps explained in the video ( YouTube )
Fix Panda Helper Errors:

There are a couple of errors being reported with the app, but none of them are dangerous. All errors can be fixed very easily and quickly, and you can find full details at the link below:
Fix Untrusted Developer Error:
When you first run the Helper, there is a good chance that you will see an Untrusted Developer error. This is Apple's way of telling you that the source is unknown and, as such, not trusted. Telling them to trust it is simple.
Go into iOS Settings and tap General
Open Profiles & Device Management and find the Panda Helper profile in the list that loads
Tap on it and then tap Trust
Exit Settings, tap the Panda Helper icon, and it will work without the error appearing.
How to Delete App:

There may come a time when you no longer require the app on your device, or there may be an issue that you can't fix.
Check out the link for full details on how to delete the Helper app.
Still Got Issues?
Alternative Apps: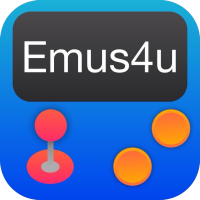 Another one by the name of Emus4U offers access to a considerable range of unofficial games and tweakes, along with a selection of games emulators. Try this and other Apps Like Panda Helper listed here.
Give Panda App a try and tell us what you think of it. Keep updated with all the latest by following us on Facebook.
Additional Information:
---
| | |
| --- | --- |
| App Name: | Panda Helper |
| Price: | Free |
| Platform: | iOS |
| Developer: | Panda Helper Inc. |
*Found a broken link? Help us by reporting it below.