Panda Helper app is a useful third-party store. Below, we answer some of the common questions about Panda Helper app but if you have a question we didn't answer, tell us what it is in the comments box below and we'll try to help you. You can also follow our Facebook page and get involved in the discussions on there.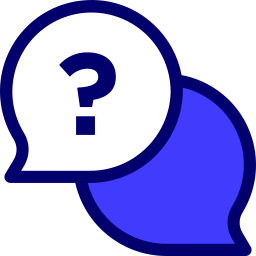 What is Panda Helper App :

Panda Helper app is an external app installer an app store that is full of modified apps, games and other content. The modifications include extra functionality and features not offered in the stock versions of the apps.
Others offer a different take on a stock app type, providing you with better alternatives to what Apple gives us.  The extra features include in-app purchases that you would have to pay for normally. There is no need to download Cydia to use Panda Helper app and anyone can use it for free regardless of iOS device.
Note :

We do not condone or encourage piracy in any way, shape or form. The suggested use for Panda Helper app is to try apps before you buy. You should always consider purchasing your apps and games through the official channels, providing support to the developer.
I Get an Untrusted Developer Error – How Do I Fix it?
The "Untrusted Enterprise Developer" error shows up when you run Panda Helper app straight after installation. It is nothing to worry about because solving it is easy – Apple just needs to know that the developer is a trusted source and you do that by :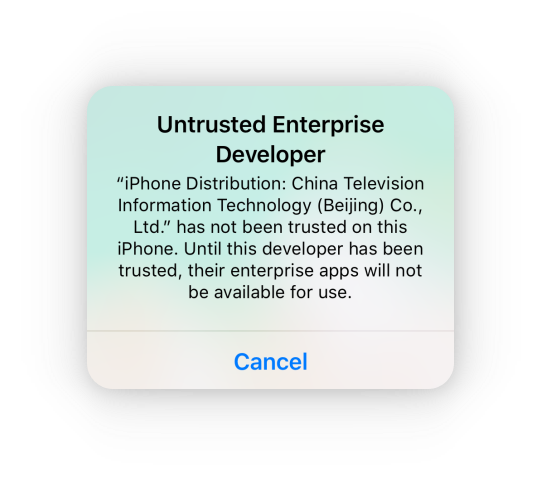 Opening your Settings app and going to General>Profiles and Device Management
Looking through the list of app profiles for the Panda Helper app profile and tapping it
Tapping on the Trust button and closing Settings
Try again and the error will no longer show up.
I Have Enterprise Apps on My Device – How Do I Trust Them?
Go to your iOS Settings app and open General > Profiles& Device Management
Look down the list of app profiles for the Enterprise Apps section
Tap the name of the distributor and then tap Trust
Tap Trust again on the confirmation message
Close Settings
The Enterprise app will now work
Will My Warranty be Voided if I Install Panda Helper App?
No, it won't. Panda Helper app does not require root access to the iOS firmware on your device, therefore, it doesn't go against Apple's security. In fact, Panda Helper runs just like any app does on your device. Where you might run into trouble is if you install an obvious Cydia tweak on your device changing its functionality. This isn't too much of a problem; if you need to take your device to an Apple store, just delete the tweak first.
I Heard About an App Called MovieBox – What is it?
MovieBox is a very popular media app that offers free access to a huge range of TV shows and movies, including all the latest ones. There is a section just for movies in full HD and Airplay is supported, allowing you to stream your choice to a TV. You get the choice of downloading your movie or show for watching offline later or streaming it directly.  What you need to be aware of is that P2P torrents are used for streaming.
Is MovieBox Illegal?
Technically, yes it is. The MovieBox developers do not have permission from the owners of the movies or shows to stream it and they also do not have any rights to stream material that is copyrighted. Therefore, you use it at your own discretion and risk.
Can I Use Emulators on My iPhone?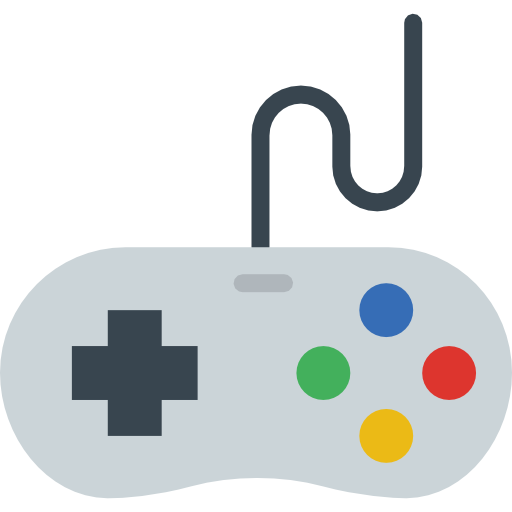 Emulators are not really designed for iOS devices but we can still install them. At one time, you would have needed Cydia to install an emulator but Panda Helper app now has a number of good emulators that work without Cydia on the iOS device.
Are Emulators Safe?
Being a third-party app, you should always scan the emulator with a virus detector after you download it and do make sure you only use trusted and official sources for your downloads. The emulators themselves are perfectly legal to use but the ROM's aren't so, again, use at your own risk.
What Does an Emulator Do?
Emulators are small bits of hardware or software that allow one mobile or computer system (the host) to act as if it is another (the guest). An emulator gives the host system the tools required to run hardware or software that is designed to be used on a guest system. With Panda Helper app, the emulators are designed to allow the download of games designed for games consoles like Nintendo, PS1, and others.
I Can't Download or Verify Panda Helper App – What Went Wrong?
This is a certificate error; Panda Helper makes use of expired enterprise app certificates and these get revoked on a regular basis by Apple, causing the apps to crash. The developers do try to keep the certificates updated with new ones but, if you try to download and use Panda Helper app while they are doing this, you won't be able to use it. Delete Panda Helper from your device and wait a few hours. Reinstall it and you should find it all works. You can like our page on Facebook and click on Following > See First to find out when the new certificates are applied.
You may also see this when you try to install modified ++ apps without removing the stock app first. For example, if you use Snapchat and are trying to download Snapchat++, you must delete Snapchat first.
I Get an Error Message Saying, "Can't Connect to Panda Helper Site".
This happens when Panda Helper has crashed, most likely because the certificate has been revoked. Wait an hour or so and then try again. The developers will have updated the certificate and the app will work again.
Can I Ask The Developers For an App?
You can place requests for specific apps or games on the ( Twitter ) feed for the developers but they won't guarantee that they will honor it – they have many requests every day and it isn't always possible to get every app or game.
All My Apps Crashed! What Now?

A simple way to fix this is to delete the Panda Helper app and then install it once more.
*Found a broken link? Help us by reporting it in comments below.